Wherever you go on holiday natural beauty is often a major factor. If a destination is missing the allure of nature it could reduce the satisfaction of the whole vacation. Some countries do a better job at conserving and maintaining the local nature. Turkey has managed to balance the wonders of nature and history with the freedom and curiosity of modern times.
Related: Istanbul Sultanahmet photo essay
Turkey's natural beauty
From the moment that you step off your plane (or boat), you are greeted with fresh mountain air and greenery all around. At the harbours you will see plenty of fish swimming around and wild birds feeding. When someone is fishing they often use old methods that help to reduce the impact they make on the wildlife.
Outside of the big cities you will see civilization everywhere but the buildings remain low in height so as to not ruin views or use unnecessary materials. When you combine this with the protection of the local forests, wonderful vistas are always available wherever you look.
When on holiday in Turkey it is always a good idea to experience the wonders of nature. One way that is suggested by consumers, and tour companies like Alaturka Turkey, is a boat tour because on these types of tours you will see natural beauty while exploring ancient ruins from history.
Gulet Cruises
Travel by gulet cruise is an amazing way to journey along the coast of Turkey. These traditional vessels create an air of authenticity whilst still maintaining modern comforts. Alaturka Cruises is a company that has been handling these tours for many years now. They provide luxury gulets that travel along many different coastline routes in Turkey and the Greek islands. A popular location famous for its pristine natural beauty is Butterfly Valley. It only has a small building to provide services but otherwise has been untouched
As the cruise takes you from Butterfly Valley you will spend a couple of days stopping at various places and on the third day you stop at the island of Kekova where you will be able to explore the Sunken City. You are not allowed to swim amongst the ruins as they are very well protected. This decision was made to maintain the ruins from man-made effects. This has turned it into a safe haven for underwater creatures. The ruins that adorn the island spread in all directions with the remnants spanning different time periods and cultures.
Coming to the end of this particular tour you come to the harbour of Andriake. Then you head to the ancient city of Olympos. Here there are many ancient temples to visit that were built to worship Egyptian, Greek and Christian gods. One of the main features of the area is the Chimera. These ever-burning fires coming from underground. This natural phenomenon is supposed to have been the namesake of the Greek mythological creature.
Daily Excursions
Day tours allow for fun and exploration which begin and end with pickup and drop-off at your hotel. Sail Turkey is just one way to see a wide variety of where there is to offer visitors around Turkey.
One popular trip allows for a connection to nature. The Dalyan Tour takes you through the small river town which has kept the harbour as natural as possible by only building as much as they needed in order to moor safely. As you continue to travel along the river, you will head through marsh land which has been left for the wild life to flourish. Here you will see; wild fish, Nile turtles, herons, as well as other species of bird. At the end of the marsh land is a secluded beach called Caretta Beach. It is a famous home for the Loggerhead Turtles.  These Turtles use this beach for egg laying. The area is protected to help increase the dying population.
This demonstrates how much Turkey cares about its heritage and wildlife but still allows for humans to enjoy all of these wonders. Regardless of what you fancy doing in this spectacular country, you will be able to have a spectacular and memorable holiday.
Adventure on!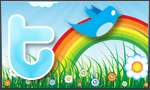 The goal of this site is to inspire people to outdoor adventure travel and then provide tips. If you liked this post then sign up for the email newsletter. Notifications go out once or twice a month with what is new with Traveling Ted's adventures. Your email will not be share and you will receive no spam. Other e-follow options include Facebook (click on the like box to the right) or twitter (click on the pretty bird on the rainbow above).