The cross-country ski season is quite short. Late December through early March goes by quick for Nordic ski enthusiasts. The quality of the snow during this period is not always ideal. When you get the perfect snow conditions on a great trail system, it makes for a memorable day. This combination happens often at the ABR Ski Trails in the Upper Peninsula of Michigan.
Related: Minocqua Winter Park Nordic Center
Perfect conditions and trails
These two variables lined up for me a couple of weeks ago at the ABR Ski Trails near Ironwood, Michigan. Ironwood is located in the southern Upper Peninsula, just across the Wisconsin border. ABR is only about 20 miles from Lake Superior, so it gets a lot of lake effect snow. This does not mean it is a sure thing to have these conditions. Last year, I skied there and conditions were a little thin and icy. I flew down some of the big hills on Peltonen Pass Out a little faster than I felt comfortable with.
Due to that experience, I was a little intimidated returning to ABR. I realized on the first hill that there was no basis for anxiety today. There was a beautiful base of over a foot of snow with a recent fresh dusting the night before. In fact, the first section on Peltonen Pass Out had not even been groomed yet. Once I passed the office, the groomer had done a pass on the hills. The conditions going down the big hills on Peltonen Pass Out were absolutely perfect.
Too much fresh snow can slow you down, but not enough, and if it is icy, can make hills like the ones at ABR treacherous. The snow was just right. I still sailed down the hill and thoroughly enjoyed it; however, the fresh snow made it easy to snow plow and turn.
Gorgeous scenery along the ABR Ski Trails
Besides making the ski conditions awesome, the fresh snow also made the ABR wilderness gorgeous. Last year when I skied ABR, I was not all that impressed with the scenery. With a fresh coat of billowy snow on every tree, the ABR trails looked spectacular. This was especially true on the inner trails. The Hemlock Trail was amazing. I think last year I spent more time on the outer trails, which have more hardwood trees and are not as scenic.
Dizzying network of trails at ABR Ski Trails
When I mean dizzying, I mean it. There are over 75 kilometers of trails in the ABR network. They offer some classic only, skate and classic trails, skijoring, snowshoeing, and fat biking. The trails are loops and all connected. The longest trail is the Peltonen Pass Out Trail at 5.5 kilometers. Fortunately, the trails are well marked, and there are numerous maps along the trails.
With  so many loops and connections, it can get really confusing when you first come here. There are also a lot of junctions, so you have to be careful when approaching an intersection. I came close to another skier on one of the outer loops last year. We  were both going downhill on different trails that merged together.
Trails at ABR
Peltonen Pass Out has the most challenging hills, and I think the Hemlock is the most scenic. The Sunrise and Blueberry Bluffs also have some fun hills. There is an additional ten kilometers adjacent to ABR at Windy Ridge. This is a private reserve, but ABR skiers are welcome to use. I have not skied here, so I will have to visit next time.
Top notch grooming
ABR has 75 kilometers of trails in the snowbelt area south of Lake Superior. If that is not enough, they also use top notch equipment to groom the trails. You can really tell the difference when skiing on quality groomed trails. Sometimes I look at the compacted snow with the two sets of tracks for skiing and pushed down area next to it for skating, and it looks to me like a work of art.
Skiing fees
The first time I came here, I thought the $14.00 a day fee was a little steep. Now I see this as a good deal. With great snow, great trails, and perfect grooming, you are almost guaranteed a good day of skiing here. They have some good deals to help offset the costs. You can get discounted rates if you ski several days in a row or get a six day punch card and save $24.00. The season pass is $160.00, which would be a great option if you live close by.
Lodging and other services
ABR also offers on site lodging. They have reasonably priced cabins and houses that can fit just about any size group. The ski shop rents skis, sells ski equipment, and there is even Wi-Fi in the warming huts. ABR is a full service cross-country ski destination.
For more information, check out their website here.
Adventure on!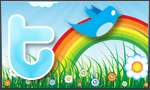 The goal of this site is to inspire people to outdoor adventure travel and then provide tips. If you liked this post then sign up for the email newsletter. Notifications go out once or twice a month with what is new with Traveling Ted's adventures. Your email will not be share and you will receive no spam. Other e-follow options include Facebook (click on the like box to the right) or twitter (click on the pretty bird on the rainbow above).