Few more places on earth are as storied and iconic as America's playground.  People in the mood for adventure, fun, and a little risk will love the desert city of Las Vegas, NV.  It's the town everyone should visit at least once in their life and almost everyone goes back three or four times more.
Take a Break Travel of Las Vegas Nevada provides guests with an unrivaled stay in sin city so fun you won't want to leave.  While there, make sure you check out these classic attractions.
Iconic Activities in Vegas
The High Roller
It's one of the first things you'll see popping out along the Vegas skyline and its intrigue will eventually get the better of you.  The High Roller is Vegas's Ferris wheel / bar that gives you amazing views high above the strip.
At just over 550 feet tall, the High Roller takes guests on a 30 minute revolution all while listening to great music and downing great drinks.  It features 28 air-conditioned compartments and runs both during the day and night.  It even beats the London Eye as the largest observation wheel in the world.
Related: A northern Nevada casino road trip
The Historic Vegas Strip
 You've probably seen it in TV shows or movies.  Read about it in books or seen it in all of your friends social media vacation pics.  Wherever you remember it from, see the original, iconic Vegas strip for yourself.
Las Vegas Boulevard is one of the most recognizable stretches of roadway in the world.  With a concentration of casinos, resorts, hotels, and restaurants, the Vegas Strip is as fun a place to walk as it is to be a customer.
The Grand Canyon
 It's not the flashiness of Vegas but the Grand Canyon is just a short drive from the city and it's one of the most magnificent scenic tours you can take.  Whether you check it out on foot, tour it by helicopter or go into the canyon on horseback, all are great ways to take in the sheer beauty of this natural phenomenon and landmark.
If you take a tour by helicopter, many services will actually pick you up in Vegas and fly you out to the canyon.  View colorful rock walls that are hundreds of thousands of years old, check out the Colorado River up close and personal, and see rock formations that took shape millions of years ago.
A Las Vegas Show
You can't leave Vegas without first seeing one of the city's classic shows.  Whether it's Blue Man Group or Britney Spears, Vegas shows are world renowned for their production quality, energy, and after-party nigh life.
If you do decide to catch a show, remember to book far in advance of your trip as they are rarely available same day.
Conclusion
 Vegas can be one of the most energetic vacations you'll ever take.  Gambling, dancing, night life, and amazing natural sights are all part of the experience.  There is literally something to do for everyone and with a little planning, you can have the best of all worlds in Las Vegas thanks to the Take a Break Travel.
Adventure on!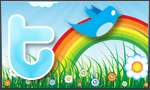 The goal of this site is to inspire people to outdoor adventure travel and then provide tips. If you liked this post then sign up for the email newsletter. Notifications go out once or twice a month with what is new with Traveling Ted's adventures. Your email will not be share and you will receive no spam. Other e-follow options include Facebook (click on the like box to the right) or twitter (click on the pretty bird on the rainbow above).