Driving home from California during a west coast swing I never expected a northern Nevada casino road trip to break out, but it did. I was coming back from San Francisco where I spent some time visiting a friend, and I was going to spend some time in Utah and Colorado before returning to Chicago.
I was trying to be budget minded, so I did not want to stay in Reno.  I hit Reno about 5 p.m., and kept heading east on I-80. I decided to be really budget minded and just drive all night. As soon as I got east of Reno a mileage sign indicated it was over 400 miles to Salt Lake City.
The landscape of northern Nevada is pretty barren. The big excitement of the evening was seeing my first tumbleweed. I figured it was a good time to drive during the night because I was not missing much scenery.
I began to see signs for casinos. I was always under the impression that the only casinos in Nevada were in Reno, Las Vegas, and Tahoe. This night drive was to prove otherwise. At Lovelock, Nevada, I decided I needed a break from dodging tumbleweeds and pulled in. There was a casino at the exit besides your usual roadside amenities.
I was in absolutely no hurry as I had just finished graduate school, and I had the rest of my life ahead of me, so I decided to take an even longer break, and I started playing the video games. I sat down to video poker. Although I did not win big, I found that the odds at these roadside casinos were easier on the wallet than at other more well known gambling locations.
After an hour of playing I was up $20.00. It seemed every time I was about to hit zero, I would win a big hand like a full house or even a royal flush that would raise me back up to around $20.00 to $30.00.  I don't need to win big, but I like to stretch my money when gambling.
I got back in the car with $30.00 in my pocket and rolled on. I started listening to music, drinking caffeine, and singing in order to keep me awake. Despite the techniques, I started to fade a little bit, but just when I seemed really to tire, I drove up to Winnemucca, Nevada and more casinos.
The same scenario unfolded here although I did not fold as I kept winning. When I left this casino, I had $50.00 in my pocket, and I also bought a hamburger and a beer while I was enjoying the gaming.
I must have stopped at four casino towns in northern Nevada. When I rolled into Salt Lake City, tired from the long night driving, I had a nice little wad of cash thanks to my night drive through northern Nevada. A casino is a great way to break up the road trip.
This type of experience where you can combine gambling with a road trip can only be found in Nevada and probably only in northern Nevada. Sure there are places to gamble all over the country, but not so conveniently spread out as they are in northern Nevada. This really came in handy and was a great way to break up a 400 mile road trip.
TT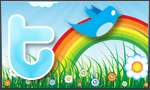 The goal of Traveling Ted is to inspire people to outdoor adventure travel and then provide tips on where and how to go. If you liked this post then enter your email in the box to get email notifications for each new entry. Daily travel photos are excluded from your email in order to not flood you with posts. There is no spam and email information will not be shared. Other e-follow options include Facebook (click on the like box to the right) or twitter (click on the pretty bird on the rainbow above).
On the right sidebar is a donate button. If you would like to donate in order to support the site, it would be appreciated. All donations would cover travel expenses and improvements to make the site better.