India is an incredible destination. It enjoys a rich history and a culture like no other. The country makes an appearance onto nearly every bucket list. As you plan for your own adventure, be sure to look beyond the architectural masterpieces, sunny golden beaches, and snowy peaks. With just a little effort, you can travel smarter, safer, and even cheaper than you first imagined while in India.
Book Travel in Advance
Because air travel is one of the biggest expense you're likely to encounter when you travel to India, it's a good idea to book well in advance. Doing so will save you money, particularly if you use a well-known price comparison company.  Book with the help of a travel agent who can get you an all-inclusive deal on air travel, overland travel, hotel accommodations, and more. Research your options since new deals are available on a regular basis. The time you spend bargain hunting will pay off.
Don't Waste Money on SIM Cards
You'll probably find yourself calling India as you plan your travel itinerary, and once you arrive, you'll need to make calls to friends, family members, and more. For a time, SIM cards were the best way to ensure that you'd always have access to a reliable connection. Unfortunately, scammers have begun counterfeiting SIM cards, and real ones are pricey. VoIP apps like Viber work everywhere Wi-Fi is available. Calls cost far less with traditional landline or mobile carriers. Texting, photo sharing, and other fun features make for a richer experience despite the cost savings.
Take Health Precautions
Ensure that you have obtained all recommended vaccinations and obtain comprehensive medical insurance before departing.  You will also want to take a few specific health precautions during your trip to India:
Sanitation isn't always the best, food safety should be at the forefront. Don't have drinks with ice. Use bottled or boiled water for drinking and brushing your teeth. Double check to ensure that bottled water has its original seal before using it. You'll want to avoid raw, unpeeled fruits and vegetables including salads, along with products made from unpasteurized milk. All foods should be well-cooked, and if you're buying from street vendors, ensure that your food is served steaming hot.
Protect yourself from mosquito bites. Dengue fever and malaria are known risks, and Zika outbreaks have happened in India, too.
Protect your skin from the sun. Wear sunscreen and cover up with lightweight clothing.
Carry antibacterial gel for impromptu cleanups when needed.
Verse Yourself on the Latest Indian Travel Scams
India is home to lots of wonderful people, but it's also among the world's worst places for travel scams. The good news is that you don't have to fall prey to scammers, and so long as you know what to watch out for, you'll be able to avoid them. A few common travel scams to watch out for:
The Prepaid Taxi Scam: Prepaid taxi booths located at airports and train stations are open at all hours, yet dishonest drivers often try to convince tired travelers that booths are closed or unavailable. Don't fall for this scam. Instead, take time to get the ticket you need, and then hold onto the receipt until you arrive at your destination.
Fake Train Captains: In India, you can sometimes pay train captains to upgrade your tickets and enjoy better seats for overland travel. Be sure that you're dealing with an official train captain, and not a fake one. True train captains wear badges with names and ID numbers, and they check all tickets, not just those belonging to obvious tourists. Additionally, they have seating charts with them.
Fake Religious Ceremonies: It's common to encounter "holy men" selling blessings or asking for donations, often with quite a bit of pressure. Watch out for these scammers at festivals and temples, and if you'd like to partake, ask for the cost beforehand. Walking away is often the best defense.
Avoid Beggars
Cold-hearted as it may seem, it's best to avoid beggars in India. Many are controlled by gangs who take the most of the money they make, and many have arrangements with shop owners who conveniently sell the milk or pens that the beggars are asking for. Still others will team up to distract you or pick your pockets. If you feel moved to help, it's best to find a legitimate charity and provide a donation.
Protect Your Valuables
Because pickpockets are common in India, it's important to safeguard your money, passport, and other essentials, particularly when traveling through crowded areas on foot. Wear a money belt under your clothing and carry larger items in a zipped bag with a clip or key ring holding the zipper closed.
Slow Down to Avoid Stress and Burnout
Plan your itinerary carefully and consider sticking to a certain region. There's so much to see and do in India that you might find yourself feeling tempted to take it all in at once. Slowing down, truly taking in the sights and sounds, and exploring a smaller area is likely to prove far more rewarding than a hectic, fast-paced experience.
Sources:
https://www.worldtravelguide.net/guides/asia/india/health/
https://timesofindia.indiatimes.com/city/ahmedabad/Fake-sim-card-scam-busted-in-Jamnagar/articleshow/34045850.cms
https://theplanetd.com/top-scams-to-watch-out-for-in-india/
http://www.indiamike.com/india/scams-and-annoyances-in-india-f8/
https://www.asherfergusson.com/2014/11/how-do-i-avoid-scams-in-india/
https://www.worldnomads.com/travel-safety/southern-asia/india/indian-scams-a-rupee-a-dozen
https://www.lonelyplanet.com/india/travel-tips-and-articles/5-tips-for-india-first-timers/40625c8c-8a11-5710-a052-1479d27705ec
https://www.tripsavvy.com/india-beggars-and-begging-scams-1539144
https://www.tripsavvy.com/india-travel-tips-1458513 
Adventure on!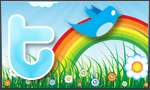 The goal of this site is to inspire people to outdoor adventure travel and then provide tips. If you liked this post then sign up for the email newsletter. Notifications go out once or twice a month with what is new with Traveling Ted's adventures. Your email will not be share and you will receive no spam. Other e-follow options include Facebook (click on the like box to the right) or twitter (click on the pretty bird on the rainbow above).