Last year I was poised to race my fifth American Birkebeiner cross-country ski race (affectionately called the Birkie.) There was plenty of snow and conditions looked great. A week before the race a warming spell hit the northwoods. Five days of 50 degree plus weather and a couple of rainstorms washed out the race. They cancelled it for the first time in its 43 year history. Perhaps saving the rainforests can also save cross-country ski races, which if true, would be a cool effect.
Cool Effect
Cool Effect is a non-profit crowd sourcing platform that allows individuals to support carbon emissions reductions by funding projects around the globe aimed at reducing our carbon footprint. Check out their webpage for a list of some of their interesting projects. They include providing affordable cookstoves in Uganda, and my personal favorite, protecting the Makiro Rainforest in Madagascar.
Cool Effect is the perfect gift
Do you have someone on your Christmas shopping list who is concerned with climate change? Are they difficult to shop for? If you do, then a Cool Effect gift bundle is the perfect choice.  The snowman gift pack states: "In news that has shocked the nation, rising temperatures threaten our frozen friends. This gift supports carbon-reducing projects that will help save our snowmen and other species too!"
The gift bundles provide a more meaningful gift to recipients who feel strongly about protecting the environment. A gift in the name of preserving the Earth is a much better option than a gift card. Your gift includes something tangible as well. Recipients receive an origami gift with your purchase of any holiday gift bundle. You will also feel good knowing that 90% of all contributions go directly to the project.
The Makira Forest Carbon Project
Madagascar is home to the world-famous and highly endangered lemurs.  The biggest threat facing these beautiful creatures is a loss of habitat due to slash and burn agricultural practices. Slash and burn also is responsible for the heating up of our climate that directly leads to the an increase in temperature across the globe. Slash and burn in places like Madagascar directly contribute to the warming of the Earth and cancelled cross-country ski races like the Birkie.
This project teaches local villagers to take advantage of ecotourism and to utilize techniques such as fish farming and bee keeping to make a living and conserve the rainforest instead of destroy it.  Cool Effect makes a priority on educating the youth in whatever project they are invested in.
Make a difference and give a unique Christmas gift and save lemurs, rainforests, and ski races
This Christmas, give a unique Christmas gift to someone on your list. By doing so, you will make an impact on the environment and save lemurs and rainforests. Halfway across the world, you might even allow a cross-country ski race to take place, which will make 10,000 Nordic skiers happy. Check out the Makira Rainforest Project and many others devoted to reduce our carbon footprint.
Adventure on!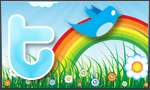 The goal of this site is to inspire people to outdoor adventure travel and then provide tips. If you liked this post then sign up for the email newsletter. Notifications go out once or twice a month with what is new with Traveling Ted's adventures. Your email will not be share and you will receive no spam. Other e-follow options include Facebook (click on the like box to the right) or twitter (click on the pretty bird on the rainbow above).