When most people think of GoPro, they think it is a device to capture action adventure and the more badass the activity one is doing the better. While this is certainly true that the GoPro is ideal for epic surfing, downhill skiing, and mountain biking, it is also great for trips like a GoPro fishing weekend.
Heading down for a GoPro fishing weekend
A couple of weekends ago I sped down to Knoxville, Tennessee to meet old college friends for a fishing weekend in a cabin near Bristol, Tennessee. I arrived in Knoxville and met with Edward, my friend's son. He had to show me his video games and biking prowess, so I needed something cool to share. I set up my GoPro HERO4 Black
in the back yard and captured a time lapse of the clouds going past the power lines. Fifteen minutes later I showed Edward the results on my iPhone. While he was not overwhelmed with my results, I think he was mildly amused.
We piled into a pickup and drove over two hours northeast to Bristol and arrived at my friend's beautiful cabin overlooking the gorgeous South Holston Lake. I could have just grabbed a beer and relaxed all weekend on the upstairs deck, but we did have some fishing, beer drinking, and some guitar playing to do. I did steel away from the aforementioned activities to capture another time lapse of the clouds as they passed over South Holston Lake.
First night in the cabin
We did not get up to Bristol until later in the day on Friday, so there was no fishing until the next day. We spent the time enjoying the sun play on the mountains on the opposite side of the lake and caught up with each other's lives. A rainstorm unfortunately put an end to the fire, but we took the party and the guitars inside.
Heading to the South Holston River for rainbow trout
The next morning it was all about fishing. Actually, it was all about breakfast, but once that was consumed it was all about fishing. We arrived on the banks of the South Holston River to an almost perfect day although a little chilly. Before we set out and got separated, I was able to all seven of us together for a group GoPro shot, which is the lead photo for this post.  We then fanned out and tried our luck catching rainbow trout.
I love billowy clouds and blue sky commonly found on chilly spring days. It was one of those days and a perfect time to get the GoPro out for some time lapse cloudporn action. First thing I did was set up my GoPro behind me for some time lapse fishing shots.
Fishing slow except for the experts
The fishing was slow for five of us. Fortunately we had a couple of aces in the hole that were working farther upstream and doing quite well. Bob and Mike returned from their sojourn up the river with seven beautiful trout in plastic bags.
Me and the other four guys that were shut out did not mind as it was great just to soak in the sun and the outdoors. March in Chicago has been horrid, so this was the first time I have been outdoors since skiing season and the first time in fair weather since November in Colombia.
We did try to give it another shot and follow Bob and Mike to their secret holes, but we did not have success. Chris however did climb a tree over the river, and I have a GoPro photograph to prove it.
After fishing steadily for a couple of hours, it was time for a break. Kevin and I grabbed a couple of beers, and I put mine in the bottle keeper, and we had a conversation while watching the clouds roll over the river. Of course I had to document the event with more GoPro time lapse option.
Back to the cabin to eat fish, play guitar, and enjoy a campfire
It was time to head back to the cabin, but there was one more GoPro photograph opportunity. I jumped in the back of the pickup truck and enjoyed the phenomenal day and spectacular scenery of rural East Tennessee as we winded our way through the foothills of the Appalachians.
Once back at the compound it was time to cook up the fish and start a fire. Not only did we have fish, but we also had an enormous amount of tasty chicken wings and chicken breast. We also had plenty of beer. We were stocked for a zombie apocalypse.
The night before there were a couple of songs that we did that really resonated with everyone, and we had great participation from the other guys. One of those songs was the The River from Bruce Springsteen. I decided to use the GoPro to capture how much fun we were having.
Campfire time
We then brought the party outside for an awesome campfire. More guitar playing, beer drinking, and great conversation ensued. We were having such a great time that we wanted the weekend to go on forever.
Time to head home
The next morning came too soon, and we all had to go our own way. I got into a Chevy and headed north while we dispersed across Tennessee and beyond. Before we left it was time to make one last goofy GoPro video for a product review.
If you have ever thought about purchasing a GoPro camera, but decided against it because you did not feel like you are adventurous enough, I hope this post makes you think otherwise. The time lapse video option can be enjoyed anywhere. In fact, it has changed my way of thinking and looking at the world. The GoPro is a great tool to document your trip no matter what level of adventure you are taking part in.
Adventure on!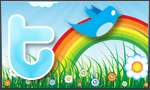 The goal of Traveling Ted is to inspire people to outdoor adventure travel and then provide tips on where and how to go. If you liked this post then sign up for the email newsletter. Notifications are sent out once or twice a month with what is new with Traveling Ted's adventures. There is no spam and email information will not be shared. Other e-follow options include Facebook (click on the like box to the right) or twitter (click on the pretty bird on the rainbow above).