It had been over two decades since I last paddled the Sugar River. After meeting Kelly from Sugar River Outfitters at Canoecopia this past year, I was determined to end this streak. I could not have picked a more perfect weekend for paddling. The forecast called for a low 70 degree weather and sunny weekend. I drove up from Chicago and two and a half hours later, I arrived in Belleville, Wisconsin for a Sugar River canoe adventure.
Related: Canoecopia speakers 2016
Sugar River canoe adventure begins in Paoli, Wisconsin
I jumped into Kelly's bus and headed north to Paoli, Wisconsin. Kelly's new business caters to kayaking and canoeing the Sugar River from Verona, Wisconsin to Belleville. I wanted to kayak one day and canoe the next day, so we determined the best option would be to canoe from Paoli to Belleville on the first day and kayak from Verona to Paoli the second day. This turned out to be a perfect plan.
Put in at Paoli
Kelly parked the bus in Paoli and brought the canoe down to the river via a little cart on wheels. I put my cooler in the boat and my backpack, and Kelly assisted me into the boat, and I was off. The put in is not the greatest at Paoli, but with assistance it is manageable. The shore is kind of high, so it is necessary to have someone hold the boat, which Kelly did for me before paddling away.
Sugar River diversity
The Sugar River goes through a diverse environment. The river shifts between wetlands, prairie, rural farmland, and forested sections. This change in scenery assures the paddling to remain interesting. The woods also provides welcome relief from the sun, especially on a beautiful weekend I fortunately chose.
Sugar River obstacles
Two types of obstacles also make the trip an adventure. The first are the several logjams in the wooded sections. In one area the river was completely blockaded except for a narrow shoot in the middle. My canoe stuck on the log, but I was easily able to pull myself over by grabbing an over hanging branch. Kelly does his best to maintain the river, but it is impossible to clear everything. There were a few other challenging deadfall areas as you can see in the accompanying GoPro video.
The other kind of obstacle is man made. Farmers have several wires and gates along this stretch. Most of the barbed wire is high above the river, but a few have sagged. In order to clear these low hanging wires, it is necessary to do canoe limbo and/or paddle very close to shore where the wires are a little higher. Despite these obstructions, there was not one place where I had to get out of the boat and portage.
Wildlife drama
The wildlife along this stretch is pretty impressive. The highlights included muskrats, great blue and green herons, great egrets, several hawks, a bald eagle, Baltimore orioles, and three deer. The most exciting wildlife spotting almost turned tragic.
I came around a bend into a forested section and caught a doe in the middle of the river. As soon as it saw me, it turned around and bolted into the woods. It turned out the deer was in front of its fawn using its body to shield the baby from the strong current. As soon as it turned and ran, it left the fawn vulnerable to the strong current. It tried to turn around and follow its mother, but it got pinned against a deadfall.
As I passed it, the fawn froze up against the deadfall with its nose barely out of the water. After I passed it, I turned around and contemplated going in after it and pulling it out of the sweeper. I was afraid if I did not, it might drown. Fortunately, before I could get in the water, the fawn was able to reverse out of the deadfall and eventually swim to shore and rejoin its mother.
Six hour paddle
The length from Paoli to Belleville took me six hours, so it was a perfect day of paddling. The first four hours, I paddled very slowly and often times just drifted. The last two hours I paddled pretty steadily. One could probably finish this stretch in four and a half hours or five if they kayaked or paddled consistently.
Public land great for getting out
About an hour or two down the river there is some public land being worked on to make the river more accessible. There are rocks piled on the shore at a couple of times, so it makes it convenient to get out and stretch the legs. I had a granola bar and some crystal light and enjoyed the beautiful day. I could not believe I had the river almost completely to myself on a beautiful Saturday, for I only saw two other kayakers coming up from Belleville. Other than that, I saw no one on the river.
A great rural Wisconsin adventure
The Sugar River is not a wilderness. Even the last stretch into Belleville, which does not have road access, is not too far from some sort of civilization. You can pretty much hear the sounds of distant cars no matter where you are on the river. Despite this, there are stretches where one feels like they are in northern Wisconsin or Michigan in between bridges, barbed wire, and farms.
This makes the Sugar River along this stretch a perfect place for beginning paddlers and families. If you are a beginner, Kelly can give you some basic instruction before the trip.
The nice part about this location is if you are coming up from Chicago, Madison, or Milwaukee, you can paddle one day and get home that night. Alternatively, if you want to stay and do two days paddling, you can camp in nearby New Glarus Woods, Blue Mound State Park, and/or Lake Kegonsa State Park. There is also an Airbnb in Paoli as well as plenty of hotel options in nearby Madison or Janesville. Check out the Sugar River Outfitters website for more information on lodging and their paddling.
Disclosure
I did receive complimentary shuttling and a complimentary canoe rental, but this fact does not impact this post. I am just retelling my adventure.  The views, opinions, photos, and videos are my own. Adventure on!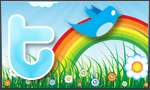 The goal of this site is to inspire people to outdoor adventure travel and then provide tips. If you liked this post then sign up for the email newsletter. Notifications go out once or twice a month with what is new with Traveling Ted's adventures. Your email will not be share and you will receive no spam. Other e-follow options include Facebook (click on the like box to the right) or twitter (click on the pretty bird on the rainbow above).