I have visited Costa Rica three times. The first two times I stayed at Alajuela Backpackers upon arrival. They are located five minutes from the airport. I highly recommend this place, but not everyone enjoys the hostel experience.  Cariari Bed & Breakfast provides a more personal touch and service. Travelers who shy away from hostels will find this more appealing.
Started with email
The personal touch started right away from email. I emailed the bed & breakfast and within a day I received an email from Laurie asking what day I wanted to stay and for how long. When I mentioned April 8-9, she replied that San José has a world class symphony orchestra and they were performing on the 9th. She asked if I wanted to join them for the show and lunch afterward. The ticket only cost $20.00 – of course I accepted.
Cariari Bed & Breakfast is only 10 minutes from the airport
The property is only ten minutes from the airport. For $20.00 Laurie will arrange to have you picked up with a sign. There is no better way to enter a country than with a sign with your name at the airport. San José is serviced by Uber. If you are interested in saving money, an Uber would be a cheaper alternative. An Uber would only run you about $7.00. In case you are running late going through customs, Uber is also a little more flexible as you can request when you are ready. There are also an army of regular taxis at the airport, but they cannot always be trusted to give a fair fare. If you do go the taxi route, be sure to request they use a meter.
Arrived to a party
When I arrived, there was a party going on as host Laurie had some ex-pat friends over for lunch. Right away, I felt like a friend and not a guest at a hotel. I enjoyed lunch and a few Imperials while talking with Laurie's friends. Ex-pats in Costa Rica are a great resource for travelers for obvious reasons – they speak English and know the country extensively. I took many mental notes during the conversations.
Full service travel assistance
Another reason Cariari Bed & Breakfast is a great way to start your Costa Rica trip is they can assist you with your onward travel plans. My next stop was Tortuguero National Park. I had a tour booked with Mawamba Lodge. They had mentioned they would confirm the day before, but I never received an email. Laurie called them for me and confirmed they would arrive early the next morning.
Related: Mawamba Lodge Tortuguero adventures
Fabulous breakfast
It would be a disappointment to stay at a B&B and not have a good breakfast; however, I have had mediocre morning meals at B&Bs before. This was not the case though with Cariari B&B. Their breakfast was outstanding. It started with an amazing plate of fresh fruit. I even was served a tropical fruit I had never enjoyed before. Granadilla was a new one for me and very interesting to eat and taste. You break the fruit open and then spoon up the delicious insides. The granadilla is the yellow fruit at the bottom of the below picture.
That was just the start. Then I was treated to a Costa Rica specialty which is eggs with rice and beans. Fried plantains and some delicious bacon rounded off the meal. Off course any good Costa Rican breakfast is going to be served with quality coffee and this breakfast was no different. They also have coffee you can purchase and take home.
The rooms
The rooms were spacious and comfortable with a shower with nice water pressure. I really enjoyed the comfort of the bed. I have found that beds in B&Bs are so much more comfortable than ones found in hotels. They seem like beds you would find in a home instead of beds that are too soft in many hotels. The master bedroom comes with a unique design pulled off with the towels for romantic visitors.
Dogs are an added touch
As a dog lover and a traveler, I really enjoyed the fact that there were dogs around to pet and play with. I wish I could own a dog, but I travel too much. There were four dogs to pet and play with at Cariari Bed & Breakfast, including Trogon the German Shepherd, which was a nice touch.
The deck
Hands down the best part of the location was the fantastic deck. The hanging chair was super comfortable and a great place to chill with morning coffee or an afternoon/evening cerveza. Although Costa Rica is a tropical country, San José has some elevation to it so it is more temperate than other places in the country. I was there in April during the hottest month on average, and I found it pleasant. It is great to enjoy a cool breeze up on the deck while checking out the birds or just relaxing.
Great base for a Costa Rica adventure
Cariari Bed & Breakfast is a great spot to begin your Costa Rica adventure. It would also be a great spot for a base while you explore places around San José like Poas Volcano, La Paz Waterfalls, and the coffee plantations. Perhaps you will even get lucky like me and stay there when the San José Symphony Orchestra performs next. The personal touch provided by Laurie will make you feel right at home.
Disclosure
I did receive a complimentary stay at Cariari Bed & Breakfast; however, this does not impact this post. The views, opinions, photos, and video are my own.
For more information, check out their website here.
Adventure on!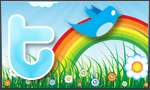 The goal of this site is to inspire people to outdoor adventure travel and then provide tips. If you liked this post then sign up for the email newsletter. Notifications go out once or twice a month with what is new with Traveling Ted's adventures. Your email will not be share and you will receive no spam. Other e-follow options include Facebook (click on the like box to the right) or twitter (click on the pretty bird on the rainbow above).