There is a new app in town. Bub is a local marketplace app that is just up and running in the Chicago area. Bub allows you to lend out personal items and make money off of them while still holding on to them for future personal use.  The bub app also allows borrowers the opportunity to use items for their next trip without having to pay full price and buying them.
Fanny Pack Bub it
It was time to try out the new app. For my first bub it experience, I uploaded a picture of my beloved fanny pack. and I set the price for $20.00 and waited for the cash to roll in. I then waited, and waited, and waited some more. Ok, perhaps the fanny pack is not the ideal item to make money off of. I am glad no one bit on the fanny pack because I am not sure what I would have done without it, even for a couple of days.
Would my fanny pack be safe?
If in the process of lending the fanny pack, and it somehow got damaged, there is up to $5,000 in accident insurance coverage if something happens to your goods while being bubbed. Lenders and borrowers are also safe from each other as you are lending and borrowing among a community. User reviews weed out the people one cannot trust and the app takes care of the changing hands of money, which is convenient and safe.
Bub app to lend
Everyone has something in their closet that they don't use a lot, but someone else out there could really benefit from this weekend. Put that item up for bub and earn money instead of having your tent collect dust in the closet or storage space. I have a spare set of cross-country skis that I rarely use that I know a beginner would love to use next time it snows; however, I do not really want to sell it. An extra pair of skis comes in handy, so bub is the perfect idea.
Bub to borrow
When I write posts about where to hike or canoe, I get a lot of questions about where one can rent gear. Canoes and kayaks can usually be rented near the river, but camping equipment is a different story. Some outfitters rent gear, but this is not always the case. Perhaps you have most of the equipment, but you just need a camp stove or tent. Bub is great to borrowing these items at a fraction of the cost, and you do not have the burden of ownership. Bub is also a great opportunity to try some equipment out before buying. While bubbing, you might fall in love. Then you know it is time for a purchase.
Requests
Another handy section of the app is the request section. Here you can either request an item that is not up for loan or you can see the requests for borrow from other users. I saw that Justin requested a camp stove. I listed mine for use and sent him the listing. He wants it for three days, so I can make $25.00 for the loan. That is a tank of gas for helping another camper out. Not too shabby.
Getting started on Bub
It is simple to get started. You can download the app here.  Once the app is downloaded, then you enroll in the bub community. List by taking a picture on your phone and enter a description and set the pricing.  Once requests are received, then you choose who you want to lend to and arrange a meeting. It is that easy.
The Chicago community is growing
When I first uploaded the app a couple of weeks ago the selection was sparse in Chicago. A camp chair was pretty much all I could find. Two weeks later and the community is starting to thrive. There are tents, drones, golf clubs, air mattresses, and all sorts of items. If the community is seeing this much growth in just a couple of weeks, I can only imagine how useful it becomes once word hits the street.
This post is sponsored by Bub; however, they did not force me to lend my fanny pack. The opinions of the app are my own. Don't take my word for it though, download the app yourself and give it a try. Perhaps you will make enough to earn a little more travel money or save money on your next trip. Remember, you can start your bub experience right here.
Adventure on!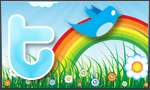 The goal of Traveling Ted is to inspire people to outdoor adventure travel and then provide tips on where and how to go. If you liked this post then sign up for the email newsletter. Notifications are sent out once or twice a month with what is new with Traveling Ted's adventures. There is no spam and email information will not be shared. Other e-follow options include Facebook (click on the like box to the right) or twitter (click on the pretty bird on the rainbow above).