During a weekend getaway to Door County, I needed to focus on my Chicago Marathon training. I sea kayaked for most of the day the before and then headed to Green Bay. The next day I stuck around Door County, and I needed to do my first long run. I was thinking about driving all the way back to the tip of the peninsula, but instead I ended up camping and running in Potawatomi State Park. I made a wise choice.
Related: Door County Adventure Center sea kayaking
Running Potawatomi State Park
I pulled into the state park and found a campsite. I was really pleased at first look at the park. It seemed heavily forested. I picked my spot and then returned to the office to pay. I asked the ladies where they recommended running. A 14 mile run was on the cards for today. They consulted with each other and told me a few good routes outside the park. They also mentioned the loop around the park totaled seven miles. This was music to my ears.
I was sold on that idea. This way I could begin right from my campsite as I was only a few feet from the road. Another great perk for running this loop was the whole route was in the woods and shaded. The day was overcast, so not a big factor, but it is good to know for future reference. I changed into my running clothes and took off.
I almost immediately climbed a big hill. Since I am running the Chicago Marathon, which is almost completely flat, I really do not need or want hills. Fortunately, there were only two hills on the loop, and one was fairly easy. The first hill was tough, but I managed to summit and then the rest of the loop was smooth sailing.
There was a little bit of traffic in the middle of the route where the main park road intersected the loop. On both ends of the loop though there was hardly any cars. All the cars that I did pass were going very slow as the speed limit is around 15-20 m.p.h., so this made the course very safe. I finally finished after over two hours of running.
Driving the Potawatomi State Park loop
After I relaxed a bit in the campground, I decided to check out the scenic spots I passed while running. There was an observation tower at the top of the hill, there were many stops along Lake Michigan, and a few other points of interest. It was getting late, so it was also time to enjoy the sunset. The sunset was not as spectacular as it could have been thanks to a bank of clouds over the horizon.
I headed to the observation tower and enjoyed the overlook. The tower afforded a great view of where Sturgeon Bay meets Green Bay on Lake Michigan. Since it was a Sunday night, I practically had the overlooks to myself. I then continued on to another scenic spot.
Enjoying a campfire
When I returned to my camp, it was time to enjoy some craft beer from Titletown Brewery. Before leaving for Green Bay, I stopped at this location and filled up a growler of pale ale. Nothing like some hops and barley to get some nutrients in after the long run.
I am running the Chicago Marathon as a charity entrant. I am raising money for the Big Shoulders Fund, which provides education to students in some of Chicago's most disadvantaged neighborhoods. Please see my fundraising page here.
Although most of my time and energy spent in this state park was spent running, I really enjoyed my stay. I definitely plan to return and check out the hiking and kayaking options. The state park rents kayaks, which is always a plus.
Adventure on!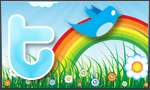 The goal of Traveling Ted is to inspire people to outdoor adventure travel and then provide tips on where and how to go. If you liked this post then sign up for the email newsletter. Notifications are sent out once or twice a month with what is new with Traveling Ted's adventures. There is no spam and email information will not be shared. Other e-follow options include Facebook (click on the like box to the right) or twitter (click on the pretty bird on the rainbow above).