With the summer in full swing and the 4th of July weekend already upon us, now is the perfect time to create boating memories. Boating is a great way to spend time with family or by yourself surrounded by nature. Although I am more of a canoe/kayak guy, I have had some wonderful times in my past in a boat.
Five great boating memories
Boating in the Boundary Water's Canoe Area (BWCA)
The Boundary Waters Canoe Area (BWCA) located near the border of Canada in Minnesota is a boater's dream. We usually canoe the waterways as many places in the wilderness restrict boat access; however, certain lakes allow motor boat traffic. One of these lakes is Saganaga Lake.
Many years ago, I spent a wonderful day with my dad trolling around the islands of Lake Saganaga in our boat fishing for smallmouth bass. It was so great creating being on a boat with dad and catching fish. Boating memories with the old man cannot be beat.
Electric boating the Chicago River
A Chicago River boat tour is an activity I never get tired because it is the best way to see the magnificent Chicago skyline. There are cruises one can take, but the best option is the Chicago electric boats for they allow more freedom to explore on your own. We booked a Chicago electric boat at night, and I will never forget the beauty of the lights. We also enjoyed a fireworks display over Navy Pier.
There is no better way to see the beautiful Chicago skyline than from a boat. It provides a unique point of view. Even if you have seen Chicago hundreds of times from land, you will enjoy the change in perspective from on the water.
Walleye fishing in North Dakota
I awoke at dawn and drove north from Jamestown, North Dakota to the Devil's Lake region for world class walleye fishing. At a remote intersection, I met my guide Steve, and I followed him to a lake that I cannot name. Mist rose from the lake as we entered the still water at the landing. Four hours later, we returned to shore with a cooler full of walleye and northern pike.
Fly fishing down the Colorado River
Last year I was in Vail, Colorado for the Go Pro Mountain Games. I had the opportunity to take a fly fishing float trip down the Colorado River in an inflatable raft. It was a gorgeous early summer day without a cloud in the sky. I had a wonderful time taking in the scenery from this desolate location. Furthermore, it did not hurt that I caught seven beautiful brown trout.
Fishing in Traverse City
In late May, I traveled to Traverse City, Michigan, and as a result, more great boating memories took place. I fished for two days. The first day we spent on an inland lake catching one two pound smallmouth bass after another. The next day I fished out on Lake Michigan in Grand Traverse Bay. We caught three amazing lake trout and several ciscos.
Most of my fishing in the past happened from either a canoe or the shore; therefore, boat fishing turned out as a welcome change. Thanks to fishing in a boat, we could easily troll or move locations. Even if we failed at catching a fish, I would label the trip a success thanks to the time spent in a boat.
Discover Boating
82% of Americans say that boating is relaxing. This means two things; first of all it means boating is relaxing, and secondly, it means 18% of Americans have never been in a boat. Discover boating is a great resource for new and experienced boaters alike. My favorite resource is the the Get on the Water tool. This will generate local options for boat rentals, clubs, timeshares, classes, charters and more, by simply entering a city or zip code, for easy access to boating nearby.
Check out this cool video to get psyched about boating.
Adventure on!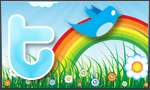 The goal of Traveling Ted is to inspire people to go on an outdoor travel adventure and provide tips on where and how to go. If you liked this post then sign up for the email newsletter. Notifications are sent out once or twice a month with what is new with Traveling Ted's adventures. No spam and email information will not be shared. Other e-follow options include Facebook (click on the like box to the right) or twitter (click on the pretty bird on the rainbow above).