If you are shopping for a Christmas gift for an outdoor adventure loving guy, you might be having a little bit of trouble finding him the perfect gift. An outdoor guy is not very materialistic, and he most likely already has all the gear he needs. If he does need gear, you probably have no idea what he wants, so you would have to ruin the surprise and ask him. Stanley outdoor adventure products can solve this problem.
Does your guy like to drink whiskey, beer, or coffee? Stanley outdoor adventure products are all about keeping your beer cold, your coffee hot, and your whiskey conveniently located. The classic flask allows you to allows have a sip of spirits near at hand while in the outdoors. The Stanley coffee mugs and thermos can keep coffee hot for a long time, and there are many products by Stanley that helps you bring and keep cold your beer in the outdoors.
Stanley outdoor adventure products helps bring good beer into the wilderness thanks to the Classic Vacuum Growler
I am a beer lover, but I rarely bring beer into the outdoors because it is difficult to carry and keep warm. Thanks to the Stanley Brand products, I have found ways to bring beer into the great outdoors even on hiking trips.
On a solo backpacking trip in October, I was hiking an 11 mile loop trail in Forest Glen Preserve. I noticed on the map that the campsite was less than a mile from the road.  I found a place along the road close to the camping site and stashed my Stanley cooler with the Classic Vacuum Growler inside filled with 64oz of delicious fresh craft beer. Now, not am I also able to bring beer in the wilderness, I can bring some quality stuff. I enjoyed a campfire with over five pints of tasty beer thanks to Stanley using the Vacuum Pint to drink out of (I also stashed that).
The growler, the pint, and the Stanley cooler are three products that I just received this year from Stanley that I know I will be using for decades to come. Not only are they useful, but they are extremely durable, which they need to be to survive use in the outdoors. They will get dropped, banged, and squished, but you drop a Stanley product on a rock and it might scuff it or even dent it, but they are built for life, and they will still be usable.
That is why the Stanley products are the perfect gift. When it comes to whiskey, beer, and coffee, it is almost a sure bet that the man on your Christmas list will like one of those three if not all three. I am really excited to try out the Stanley Happy Hour system and make a mixed drink or two
Thank you to Stanley Brand for sponsoring today's post and providing me with the perfect holiday gifts this season!
Adventure on!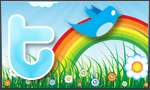 The goal of Traveling Ted is to inspire people to outdoor adventure travel and then provide tips on where and how to go. If you liked this post then sign up for the email newsletter. Notifications are sent out once or twice a month with what is new with Traveling Ted's adventures. There is no spam and email information will not be shared. Other e-follow options include Facebook (click on the like box to the right) or twitter (click on the pretty bird on the rainbow above).