We had eaten morels for an appetizer, we had our place settings decorated with wood carved morels, we enjoyed a four course morel themed dinner, and now it was time to hit the woods to experience how these tasty delicacies are harvested.  Eagle Ridge Resort packed us into a van and dropped us off on the side of the road at the edge of a forest and the Morel Mushroom Hunt was on.
Related: Eagle Ridge Morel Mushroom dinner
Related: Pre-Mother's Day morel hunt at Eagle Ridge Resort
This was not my first morel mushroom hunt. I barely remember going on several outings in Indiana where my aunt lived near Purdue in the small town of Attica. I do not remember having any success, so I hoped to change that at Eagle Ridge Resort near Galena, Illinois.
There have not been a whole lot of nice days this spring to enjoy going outside. When there has been one, it has usually been followed by several rainy cold days in a row. We lucked out today as it was partly sunny and fair with temperatures hovering around 60 degrees. A perfect day for wandering outside looking for elusive morel mushrooms.
First stop was Thunder Bay Falls. This is actually a spillway that drains Lake Galena. The water was gushing over the rocks in picturesque fashion. It was a nice prelude to the hunt and soon we were back in the van heading to our destination.
Let the Third Annual Morel Mushroom Hunt begin
We stopped at the edge of the road and were let loose into the woods. At first I followed close behind Chef Randy. It would seem he would have a nose for this being the chef who was sautéing them the night before. After about ten minutes of finding nothing, I headed for higher ground. This turned out to be a mistake.
It was drier up on the hill and no one was wandering up here. I thought less people would pay off even though they advised us not to climb the hill. Sometimes though the unorthodox pays off. Not this time. I found nothing but the wrong fungi up here. For awhile, I was on the notta morel hunt.
I came down off the hill and found my mom. She had found one morel. This was a game changer. The momentum had swung from the forest into my favor. If my mom could find one, then I would find one. A glimmer of hope coursed through my veins.
There was one morel someone had found that they left untouched for us to take pictures. I did a staged photo of myself picking it, but the photo below is a fake. Not that I have anything against faking it for a photo op, but I did want to find my very own morel. This is like someone else catching a fish for you and then handing you the rod for the photo. I hoped that I would soon find my morel.
I circled back up to higher ground and for fifteen minutes foraged again without luck. This was again my mistake. I should have studied the ground where I fake picked the morel. I would have noticed it was somewhat damp – unlike the ground where I was concentrating.
Sadly, it was time to leave, and I remained shut out. On a positive note, they were going to have another morel inspired lunch to send us home with. Despite not finding my own morel, I was satisfied with the trip. I really enjoyed the area around Galena and would definitely return.
I happened to look down on the way back to the van, just before the clearing where the road and van was. I was not going to give up the morel hunt until I was completely out of the woods. Then I saw it. I looked down and saw a beautiful spongy morel popping up in a grassy area just as I was about to emerge from the woods. This was like catching a fish on the last cast.
I bent down to take a picture with my iPhone. When looking at my screen taking the picture, I noticed a second morel was only a foot away. My morel intake just doubled. This area must have been walked over several times by other members of our group, but the morel blends in well with the forest floor, so you have to look closely.
Although I am far from a morel expert, I do feel I learned quite a bit in an hour of searching for them. The two mistakes I made was I went to a higher and drier ground. Another mistake I think I made was I covered more ground by walking fast and searching as I walked. It is better to walk slowly and really comb the ground with your eyes.
Here are some morel hunting tips:
Be careful of ticks and use bug spray and long sleeve shirt and pants to protect (unlike me who wore shorts)
When someone finds one, study the kind of terrain it was found in and look for similar conditions
Walk slowly and look carefully on the ground and double check areas that look promising
Carry a walking stick – They are great for prodding vegetation in order to find hidden morels
Best time to look is late April or early May depending on the weather
Carry a mesh bag for the harvest
The best part of the morel experience is we got to take a few home with us. There is nothing like foraging for your own fresh food just like there is nothing quite like catching fish and having a shore lunch.
I want to thank Eagle Ridge Resort and Spa for inviting me to the Third Annual Morel Media Hunt.  Although food and lodging were complimentary, my thoughts, photographs, video, and my newfound love of more mushroom hunting are purely my own.
Adventure on!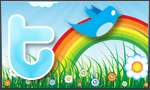 The goal of Traveling Ted is to inspire people to outdoor adventure travel and then provide tips on where and how to go. If you liked this post then sign up for the email newsletter. Notifications are sent out once or twice a month with what is new with Traveling Ted's adventures. There is no spam and email information will not be shared. Other e-follow options include Facebook (click on the like box to the right) or twitter (click on the pretty bird on the rainbow above).