Eagle Ridge Resort and Spa cordially invited me and a guest to take part in their Third Annual Morel Hunt. I brought my mom since it was close to Mother's Day. I had not taken my mom with me on my travels since a Red River Gorge Cabin experience two years ago.
Related: Mother's Day adventure in Red River Gorge Kentucky
We decided to come a day early. This way we would have the opportunity to enjoy the resort for almost a full day before festivities began on Tuesday. It took us over three hours to get to Eagle Ridge which was not bad considering we left at rush hour, my mom lives farther east from I-90, and I-90 is tore up with construction through Elgin. Usually it takes two hours and thirty minutes from Chicago if you avoid rush hour.
A highlight of the trip down was seeing three wild turkeys. These were the first wild turkeys ever seen by Elaine, and we ended up seeing a fourth driving back to Eagle Ridge the next day. After one of my earlier trips a couple years ago when I told her I had seen many wild turkeys, she said she had never seen one before. I was glad that we got a bird bucket list item checked off before we even arrived.
Hanging out at Eagle Ridge Resort and Spa
We were starved by the time we arrived. After getting our room, we made a beeline to the Woodlands Lounge downstairs for dinner. I had the most delicious apple bbq ribs ever. I usually avoid ribs because they are difficult to eat, but these just slid right of the bone and were so tasty and tender. The screaming eagle amber ale paired perfectly with the ribs. This ale is brewed especially for the resort by Leinenkugel's Brewery.
The next morning we had a fantastic breakfast at the same restaurant. The best part of the buffet was the omelet and eggs made to order. The price for the buffet is only around $14.00 and includes fresh fruit, french toast, many pastries, and bacon and sausage besides the aforementioned omelets.
One of the best breakfast buffets I have had in awhile. It did not hurt that while spooning some fruit loops in the corner table that I viewed a flying bald eagle over Lake Galena. A flying bald eagle with your buffet is some great extra ambiance.
After breakfast we enjoyed some coffee outside and soaked in the beautiful views of Lake Galena. I had run earlier in the morning, so I was happy just to sit and relax. We did a little bird watching while soaking in the views. Staying in one place is actually the best way to bird because if you keep moving, you end up scaring the birds away. If you stay in one place they acclimate to your presence and will perch in nearby trees. This lazy strategy worked well as we saw a red-tailed hawk, several vultures, and a Baltimore oriole. We could have sat here all day.
We had several hours to kill before the official start of the morel mushroom media event, which began with a cocktail reception at five p.m. I gave mom the option of continue hanging out at the resort, going into Galena and walking around, or visiting a nearby state park. She chose the later option, and we drove to Mississippi Palisades State Park, which was a twenty minute drive from the resort.
This is a great place to take your mom because there are several overlooks of the Mississippi River that are easily accessible from the car. We got out and soaked in the views of the mighty Mississippi before heading back to the resort.
Eagle Ridge Resort and Spa morel dinner and morel hunt
We were then treated to sautéed morels and wine on a deck overlooking Lake Galena back at Eagle Ridge Resort. I could have stayed here all day once again. At six p.m. we gathered inside for a morel inspired four course meal. This was one of the best dinners I have had since the bbq ribs the night before. The cuisine at Eagle Ridge Resorts is out of this world, and it was easy to see why this place was just recently named the best resort in Illinois.
The next morning after another stop at the breakfast buffet, it was time for the morel hunt. Mom did great and gathered a couple morels for us to take home. I will write in more depth about the morel hunt and the morel dinner in a future post.
Eagle Ridge Resort and Spa is a fantastic place to bring your mother, significant other, spouse, family or just a great place to come by yourself. They have so much no matter what your brand of adventure. For those that love the outdoors they offer hiking, running, canoeing, fishing, birdwatching, and of course, morel mushroom hunting. For the less adventurous there is the spa and a great golf course. All of these activities are in the midst of tremendous scenery. Galena is definitely the most beautiful place in Illinois that is still somewhat close to Chicago.
I was a guest of Eagle Ridge Resort and Spa, but the thoughts, opinions, photographs, and morel mushrooms harvested are purely my own. Even though I am not usually much of a resort person, I would not hesitate to return to this corner of Illinois any time. In fact, I am looking forward to checking out Eagle Ridge in the winter since they have a Nordic center.
Adventure on!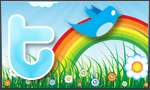 The goal of Traveling Ted is to inspire people to outdoor adventure travel and then provide tips on where and how to go. If you liked this post then sign up for the email newsletter. Notifications are sent out once or twice a month with what is new with Traveling Ted's adventures. There is no spam and email information will not be shared. Other e-follow options include Facebook (click on the like box to the right) or twitter (click on the pretty bird on the rainbow above).