Passed by Chippewa Falls many times
On the way to adventure in Quetico or the Boundary Waters Canoe Area from Chicago, I have passed the sign for the Leinekugel Brewery beer tours in Chippewa Falls, Wisconsin many times. I have always wanted to check it out as Leinenkugel's has always been a favorite beer of mine.
Finally stopped for a Leinenkugel's Lodge brewery tour
This past week during the Wisconsin canoe and road trip, I finally had my chance to check out the famed Leinenkugel's lodge. Chippewa Falls, Wisconsin is in the Chippewa Valley just northeast of Eau Claire, Wisconsin. It is about six hours north of Chicago, four and a half hours northwest of Milwaukee, and about two hours due east from Minneapolis.
Leinie's catch phrase in commercials that air in Chicago is "join us out here." The commercials display typical northwoods fare like deer, clean water, camping, and of course beer drinking. In other words, Leinenkugel's is my kind of company.
I have had the pleasure of meeting all three brothers on their trips down to Chicago for the Friendly Float, which is a division of their canoes for a cause. Not only do they brew tasty beer, but they also promote clean water in Chicago, Milwaukee, Chippewa Falls, and beyond. Three things that are dear to my heart are adventure, conservation, and beer.
When Leinenkugel's comes into Chicago for the Friendly Float they do not mess around. They pay a hefty price for the event supplying the canoes for over 200 paddlers, they set up a full breakfast, a tasty lunch, live music, and each participant gets a wrist band with four complimentary beer tickets. All you need to do is sign up and it is free.
Leinenkugel's lodge is free
Therefore, it came as no surprise that their beer tour is free. Just come to the Leinie's Lodge in Chippewa Falls and come to the front desk and sign up. Not only is the tour free, but you get four free samplers and a coupon book for beer discounts in the area.
I signed up for a tour and my tour guide was 8 year Leinie's vet Katie. She expertly led our group around the beer making facility. Sorry there are no pictures from inside the brewery as there are no cameras allowed inside.
You could tell right away that Katie was a pro as when she said Leinenkugel's have been brewing beer continuously since 1876, a hand shot up and asked what they did during Prohibition. During this period in time when our country lost their senses, Leinies made soda pop and brewed a beer and then burnt off the alcohol. During Prohibition you could make beer, you just could not distribute it. Katie also knew that Wisconsin was one of the later states affected by the restrictive laws and were still brewing and distributing beer into 1925.
The tour did a great job of describing how beer was made, the history of Leinenkugel's, and the different beers made by the company. We got to see all the different steps in the process from the mixing to the bottling.
After the tour was over, it was time to return to the lodge for some tasting. One of my favorite summer beers is the Summer Shandy, which is a beer mixed with lemonade. I discovered they had a new Lemon Berry Shandy, which is fruitier but also very refreshing concoction. I also tried the Oktoberfest. Chippewa Falls has an annual Oktoberfest in late September, which the community was getting geared up for.
I had a conversation with Mary who manages the lodge and she mentioned there is a local shop called Olson's Ice Cream, which makes a pumpkin ice cream with their Oktoberfest beer. I had to try that out and went over there and had a delicious pumpkin ice cream malt.
I also went across the river to Canal Street and enjoyed a tasty hamburger at Sweeney's and washed it down with a couple of Leinie originals. They are touted as a place where locals get a burger or pizza. I had a delicious pizza burger, so I got the best of both worlds.
The lodge also has a huge warehouse of Leinenkugel clothing and souvenirs. It is definitely worth a stop to get off the highway and spend an hour or two touring the brewery and more time in Chippewa Falls.
Despite the name Leinie Lodge, there is no lodging here. For those looking for a place to stay nearby, there are a ton of options in nearby Eau Claire as well as the Avalon Hotel & Conference Center in Chippewa Falls. Campers will find a place to set up their tent at Lake Wissota State Park: a lake that Leinenkugel's is working to clean up.
Adventure on!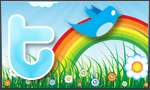 The goal of Traveling Ted is to inspire people to outdoor adventure travel and then provide tips on where and how to go. If you liked this post then enter your email in the box to get email notifications for each new entry. Daily travel photos are excluded from your email in order to not flood you with posts. There is no spam and email information will not be shared. Other e-follow options include Facebook (click on the like box to the right) or twitter (click on the pretty bird on the rainbow above).
On the right sidebar is a donate button. If you would like to donate in order to support the site, it would be appreciated. All donations would cover travel expenses and improvements to make the site better.