I have been given the opportunity to review the Bottle Keeper, and I finally had a chance to use it on a recent fishing trip to East Tennessee. A friend of mine from college has a fishing cabin in the foothills of the Appalachians near Bristol, Tennessee.
I first tried to use the device at Canoecopia in March, but I failed to wash it. When I took a sip, I got a whiff of an unpleasant metallic scent, which ruined the taste of my beer, so I had to abort usage until I could get to a dishwasher. My first Bottle Keeper tip is to wash it several times before first use. I have been told that they now wash them in the factory before shipping out, but I would recommend a wash or two just in case.
Using the Bottle Keeper on a fishing trip in East Tennessee
We arrived at the South Holston River to try and slay some rainbow trout. I had a six pack of cold beers in my cooler, and reached in to grab one. I then put the Bottle Keeper to use. I unscrewed the bottom and fit the bottle through and screwed back the bottle and took a sip. I was immediately impressed with it. I liked the fit of the metal in my hand and the device protects your hand from the cold bottle. It was a chilly 50 degrees, so it does not help your body temperature to have your hand wrapped around a cold bottle.
I took a few casts and realized better spots were farther upstream. Only problem was I was only half done with my beer. The great thing about the Bottle Keeper is you can seal the top of the bottle by screwing on the top cap. I did this and put the bottle back into the cooler and walked about a half mile upstream. I got to my new spot and took out the Bottle Keeper, unscrewed the top cap, and continued drinking. The neoprene lining also keeps your beer cold. Since it was a chilly 50 degree day, this function did not come into play on this day, but I am looking forward to having this perk as the summer heats up.
Watch your back
The only problem that I faced with the Bottle Keeper was growing jealousy from my fellow fisherman. There were seven of us, and I was the only one with a Bottle Keeper. It started with casual curious glances. Then they started asking questions. What is that? Where did you get it? The looks then turned slightly envious, and I began to worry about the safety of my Bottle Keeper.
The Bottle Keeper also fits perfectly into your camp chair drink holder. It is just big enough to cover the bottle, but it is just as sleek as a bottle and not bulky at all. It will also protect your bottle from breaking if it falls although you have to have the cap screwed on tight to avoid spillage.
After using the Bottle Keeper on a fishing weekend, I knew that it is a keeper and will definitely have a spot on my future adventures whenever a bottle is prevalent. My one concern is that an item like this could make bringing bottles into the outdoors more popular. Many outdoor areas ban bottles because of the liter problem.  Just remember, if you bring bottles camping with you, the Bottle Keeper will not dispose of the bottles for you. Please make the effort to do this yourself in a sustainable way.
On the last day of our fishing trip, my worst fears about the Bottle Keeper were realized.  See the video below to see what I mean.
I was provided a complimentary Bottle Keeper for this post and this post is sponsored, but my opinions of the Bottle Keeper are purely my own, and I definitely recommend it to those who drink bottled beer on their adventures. Get one of yours today.
In fact, you can take 15% off with the discount code Ted15 if you get yours today. They also offer a refer a friend program where if you refer a friend online you get a free BK yourself. If you watched the above video to the end, you can see I need to refer my four friends so that they will leave me alone.
Adventure on!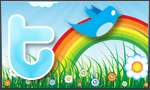 The goal of Traveling Ted is to inspire people to outdoor adventure travel and then provide tips on where and how to go. If you liked this post then sign up for the email newsletter. Notifications are sent out once or twice a month with what is new with Traveling Ted's adventures. There is no spam and email information will not be shared. Other e-follow options include Facebook (click on the like box to the right) or twitter (click on the pretty bird on the rainbow above).