I have not ice skated for over 35 years, so I was looking forward to this activity during my visit to the Outaouais Region earlier this year. I was also a little bit apprehensive since I have not done it in such a long time, but I just finished cross-country skiing the Gatineau Loppet Marathon in sub-zero temps, so I was confident I was up to the task of skating the 7.8 kilometer Rideau Canal.
Where and what is the Rideau Canal
The Rideau Canal is an ice skating highway that people use to commute to work and school as well as use for a workout and general recreation. It is known as the world's largest skating rink. It is actually not in Outaouais as that is the region in Quebec, but they coordinated with their neighbors across the Ottawa River in Ontario to have me visit since it was so close to where I was staying in Gatineau.
The Rideau Canal begins right near the Parliament Building, so it is convenient to coordinate with downtown exploration or a city tour. I was amazed at the commerce built up along the canal. The first business to visit along the canal is Capital Skates. I had a pair of ice skates waiting for me thanks to Outaouais Tourism and the Rideau Canal.
Ice skating the Rideau Canal and beaver tail and poutine too
I strapped on my ice skates and tried to stand. I had initial problems with the balance. I am sure I resembled one of those deer that you see on nature shows that were just born and shake as they try to stand for the first time. Fortunately, I have arms, and I was not leaving the railing until I felt a little more stable.
Since I have pretty strong legs due to the amount of running, hiking, and cross-country skiing I do, I knew that once I got used to the balance issue it would be no problem. Soon enough I pushed off the railing into the ice skating traffic, and I was on my way.
The first stop was for coffee and beaver tail. Beaver tail is actually a chocolate pastry and not the tail of Canada's favorite animal. I had visited a brewing company the day before and a few people told me I had to try beaver tail. The day I was skating was a national holiday, so it was pretty busy and the lines were kind of long, but soon enough I was warming up with coffee and a tasty pastry.
Despite the long lines, once I got out on the canal, it did not seem crowded. When you have a 7.8 kilometer track that is probably 50 meters wide, there is a lot of room for people to spread out. It especially thinned out as I headed to the other end of the canal. Even at points when it was crowded, it was not a big deal. It was enjoyable to see so many people enjoying the outdoors in winter time. I even saw a couple of moms pushing their babies in sleds. The sleds can also be rented at Capital Skates.
I was then back out on the canal heading towards the other end. The canal is 7.8 kilometers long, and there are markers every half kilometer letting you know your progress. My skate rentals were only for two hours, so I had to make sure I did not go too far. This was not a real problem because the temperature was right around zero, so more than two hours would have been overkill especially since I got a touch of frostbite on my face during my cross-country ski race.
After skating for about a half hour I came to another commercial center where there were tables, a fireplace, and kiosks along the canal selling more beaver tail and coffee. There was also a hut that sold poutine. Score! I do not miss an opportunity for poutine. I pulled up and ordered hot chocolate and poutine.
In my zeal to get to a table and devour my poutine, I almost fell. I must have looked like one of those comedy sketches where someone slipped on a banana. My legs went almost straight up in the air one at a time as I tried to right myself. I spilled half of my hot chocolate all over me, but in a Herculean effort, I was able to balance myself and save the poutine, half the hot chocolate, and myself from falling. I have to thank my cross-country skiing skills for that balancing act.
After attacking my poutine, I turned around and skated back to return my skates. I ended up not crashing once and the only casualty was a half cup of hot chocolate. I was no Wayne Gretzky out there, but at least I did not crash or worse crash into someone else. It was an awesome way to spend a day in beautiful Ottawa, Canada on a cold but gorgeous day.
Many people are afraid to visit Canada in the winter, but the outdoor adventure activities are just as awesome in the winter as they are in the summer. In fact, visiting in the winter I would argue is even better. How can you beat ice skating up to a hut to buy poutine as far as a Canadian authentic experience. I highly recommend a visit to Outaouais, and the Rideau Canal this or any winter. It was worth it just for the poutine, but make sure you keep your balance.
Check out the Rideau Canal website for ice conditions, parking, skate rentals, restrooms, and other important information. They also have a handy app that has the same information as the website, but the app can even track your speed and distance as you skate the canal.
This post and my stay was sponsored in part by the Outaouais Tourism Board, the Quebec Tourism Board, and the Rideau Canal, but thoughts, views, pictures, and videos are my own.
Adventure on!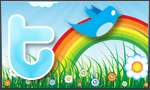 The goal of Traveling Ted is to inspire people to outdoor adventure travel and then provide tips on where and how to go. If you liked this post then sign up for the email newsletter. Notifications are sent out once or twice a month with what is new with Traveling Ted's adventures. There is no spam and email information will not be shared. Other e-follow options include Facebook (click on the like box to the right) or twitter (click on the pretty bird on the rainbow above).