Before I came to Colombia, I searched long and hard on the internet for tips on how to book and Amazon jungle tour out of Leticia. I found some helpful advice on TripAdvisor and Lonely Planet and a few other websites, but there was not a lot of great intel on the subject.
Related: What to bring on an Amazon jungle adventure
I messaged a few adventure tour companies through email and twitter. One company did reply and said they were completely booked. This just increased my paranoia that I might come all the way to Leticia, Colombia and get shut out of an Amazon jungle tour. I finally decided to just forget about all the research and do what I usually do. I most often book my tours when I arrive. This has rarely failed me and usually it is cheaper than using an internet middle man.
Getting to Leticia and staying in Leticia
The only way to get to Leticia is a flight from Bogota if you want to get there from Colombia. You can also get there by boat from Peru or Brazil. I recommend flying in on Sunday as the flight was almost $100.00 cheaper on Sunday. This is also a good time to arrive for booking a tour.
I flew into Leticia and got a taxi to my hostel. I stayed at the Eco Hotel El Refugio De La Floresta. This cost me $18.00 and included free breakfast. I was the only person staying at this hotel. It was pretty nice and had a sweet balcony over the street and was perfectly located in the city. I enjoyed drinking a couple of beers and just watching life pass by on the street.
Booking an Amazon jungle tour
I had one and only duty to perform on this day and that was to book an Amazon jungle tour. One of the suggestions in Lonely Planet's South America on a Shoestring was Reserva Natural Zacambu, which is actually in Peru. This tour is run by Amazon Jungle Trips. I was looking into staying at a lodge in the wilderness for two days.
This tour agency was listed on the map of Leticia in the Lonely Planet book. Conveniently, it was only two blocks away from the hostel I was staying at. I walked over there and found it immediately, so I knocked on the tour and was greeted by Antonio, the owner. I told him I was interested in an Amazon jungle tour, and in perfect English, he invited me in and began to describe his tours.
He pulled out a brochure and explained that his tours have a lot of great activities like searching for pink dolphins, jungle trekking, fishing for piranha, and caiman hunting to name a few. He explained that they take a boat out up the Amazon for about 25 miles and then cruise up a tributary called the Yavari River for another 25 miles to the Zacambu Rainforest Lodge. I was sold and I told him I would like three days and two nights. I was pleased to find the ideal tour in a matter of minutes.
Tours leave almost every day
As luck would have it, they had three others interested in leaving the next day at noon, so I paid the 750,000 Colombian pesos, and he gave me a voucher and told me to come back here the next day. It was as easy as that.
I was a little worried when he said we were going into Brazil and Peru because I did not have a yellow fever certificate, but Antonio assured me that there would be no officials to check these things where we were going. There was also no visa or passport check even though we were entering another country.
Basically, this outfit takes people out to the lodge everyday there is an interest. I believe they at least need two people. I found out from Colin on our trip that he arrived a couple of days before and had to sit around Leticia until Monday before they had someone else interested.
This is another reason why arriving on a Sunday is a good idea. Most likely there will be others interested in going on Monday. If you are coming with friends then it will not be a problem, but if you are solo, you have to hope there are other travelers going on the same day. If you find that Amazon Jungle Trips is not taking people out when it is convenient for you, then check around the city to see if other places have trips going.
Return to civilization
After two days at the Zacambu Lodge, you will want a little bit of luxury back in Leticia. I booked a room at the Hotel Anaconda for my last night there because it had a swimming pool and air-conditioning, and I also was really looking forward to checking in to the Hotel Anaconda on Facebook. I am glad I did this as the pool felt fantastic after three days in the jungle. The next day I was flying back to Bogota after a perfect four night adventure in Leticia with two nights in the city and two nights in the jungle.
I had a wonderful adventure on this trip and highly recommend Antonio and Amazon Jungle Trips. There will be more posts soon detailing the specific adventures and activities during our Amazon jungle tour.
Adventure on!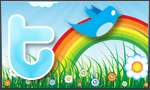 The goal of Traveling Ted is to inspire people to outdoor adventure travel. The site then provides tips on where and how to go. If you liked this post then sign up for the email newsletter. Notifications are sent out once or twice a month with what is new with Traveling Ted's adventures. There is no spam and email information will not be shared. Other e-follow options include Facebook (click on the like box to the right) or twitter (click on the pretty bird on the rainbow above).