I recently returned from a two night three day Amazon jungle adventure out of Leticia, Colombia. We traveled up the Amazon River to the Yariva River in Peru and stayed at the Zambuca Rainforest Lodge also in Peru.
Amazon jungle adventure is an amazing bucket list trip
It was an amazing trip, and I am eager to share more from the trip. I will be sharing many more stories and advice from the experience soon, but in this first post I provide travel tips on what to bring.
If you use Leticia for your base, or if you are doing any jungle experience, there is always a gateway city, so this post can apply to any type of journey. The first thing you want to do is establish a base in the city you are leaving from. This can be the hotel or hostel you are staying at or it could be the office for the tour group you are using. I booked the tour through Amazon jungle trips in Leticia.
You do not want to bring all your possessions with you on an Amazon jungle adventure. Leave all of the items you do not need at the hotel you are staying at or with the tour guide. You will not need your whole backpack. You will not need that many clothes, so leave your travel wardrobe behind.
Most backpackers travel with more than one backpack using a small and large one. Leave your large one behind and pack your small one. If you are doing a longer trip, say three to five day trip, then you might need a few more clothing items, but you will not need much more. Perhaps another shirt, pair of socks, and maybe another pair of shorts.
Here is a list of items to bring:
rain gear both top and bottom – I used my rain gear long pants as my only pants as you will need one for night trekking and any jungle trekking to protect your legs from mosquitoes.
One pair light short sleeve shirt
One pair of light long sleeve shirt
One pair of shorts
Pair of sandals
Pair of boots if the jungle trekking company does not provide – Most trekking companies will provide trekking boots, so be sure to confirm this with your tour operator
Headlamp flashlight for night trekking and use around the cabin for night reading and going to bathroom at night – Most jungle lodges turn off the lights early
Good mosquito repellent with some percentage of DEET
Wide brimmed hat or at least a baseball cap
Suntan oil
Swimming suit
Swimming towel
One pair of socks for use in the trekking boots
Some money for beer and drinks if not included
Reading book
Sunglasses
Camera and video equipment
Iphone (Data plan will most likely not work, but the alarm, clock, and camera will
Phone charge – During generator hours you can charge your phone
Water bottle
Mosquito net (optional)
Hammock (if you have your own it might not hurt to bring
Toiletries and personal hygiene- Floss, toothbrush/toothpaste, Eye/contact things, shampoo, soap, deodorant, aspirin
Things you definitely will not need:
Jeans
Sweater
Warm hat
A lot of extra clothes
First aid kit – The tour group should have this although having basic stuff would not hurt
Sleeping bag, blanket, ground pad, tent – Sleeping items should be provided by tour group/guide
Food
Fishing equipment
Always check with the tour group or local experts for any special items that might be needed for the area you are going for. Some Amazon trips require Yellow Fever certificate, but this was not required going through Leticia. There will be an upcoming post regarding vaccinations.
Did I get everything? Have you recently been on a tour and noticed I forgot something? Please comment and let me know if there is an item or two I missed.
Adventure on!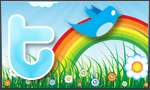 The goal of Traveling Ted is to inspire people to outdoor adventure travel and then provide tips on where and how to go. If you liked this post then sign up for the email newsletter. Notifications are sent out once or twice a month with what is new with Traveling Ted's adventures. There is no spam and email information will not be shared. Other e-follow options include Facebook (click on the like box to the right) or twitter (click on the pretty bird on the rainbow above).