My itinerary was set for North Dakota and the road trip was about to start. I would drive straight to Theodore Roosevelt National Park and spend several days hiking there. Then I would slowly make my way back east with stops along the way. All off the stops were scheduled right along I-94 except for a slight detour down the Enchanted Highway.

Departing for Devil's Lake
This changed when I came upon a post on the North Dakota Tourism site exclaiming that walleye fishing at Devil's Lake was a must do adventure in the state. I came across Brys fishing guide service in Devil's Lake. I sent them and email, and they replied that Devil's Lake has world class walleye fishing. I was sold, and I squeezed a trip in on Saturday during my last day of my road trip.
The night before I stayed at Lakeview Meadows along the Jamestown Reservoir. I woke at 4:45 a.m. and drove the two hours north to Devil's Lake. I was treated to an amazing sunset the night before and the sunrise that greeted me as I drove north was just as spectacular.
I met my guide, Steve, at a crossroads near the town of Devil's Lake, and I followed him to his favorite fishing hole at an undisclosed lake. If you want to find out the fishing spot, you will have to sign up with Brys Fishing Guide, which I recommend you do.
I have done some walleye fishing in Wisconsin, Minnesota, and Canada, but it was different scenery here. I am used to fishing in the great northwoods surrounded by pine forest. This lake was in the middle of a prairie. It was scenic, but different than the woods I am used to fishing in.
North Dakota walleye fishing
Steve got the boat in the water, and I jumped in, and we began trolling. We were using jigs with worms with a heavy sinker. My guide had immediate success and landed some really nice walleyes. I only had a small walleye to show.
After an hour or so, I was still shut out as far as a keeper walleye while Steve had landed four. Fishing can be a very competitive activity. I was not worried by being out fished by a guide, but I was hoping to at least catch one keeper. Finally, I landed a decent walleye, and even better, I got it on the video.
We then switched gears and put on a crank bait and trolled the shoreline trying to get a lunker northern pike. We both landed decent fish, and we added a couple of the northerns to the cooler.
Now that I was getting some serious action, I was really enjoying the afternoon. It was an absolutely beautiful day although it started of a little cool, but the sun warmed us up later in the day. The lake we were on was home to an array of interesting shore birds, waterfowl, and a few birds of prey flew over too. Even if I had not caught any fish, I would have enjoyed the beautiful day, birds, scenery, and the company of my fishing guide.
After about four hours in the boat, we called it a morning and headed back to shore. I followed Steve into Devil's Lake where at a fish cleaning station, he cleaned all our fish in about 15 minutes with an electric fish fillet knife.
I had two bags of world class walleye and pike to take back home to Chicago. I think this was the best souvenir I have ever brought home from my adventures. I brought the fillets over and shared them with my parents. It was great to enjoy fresh fish with my parents and share photos and stories of my North Dakota travels in Theodore Roosevelt National Park and of course North Dakota walleye fishing.
The first thing you think of when talking about this state as far as outdoor adventure is concerned is probably buffaloes, Native American Culture, Theodore Roosevelt, and pheasant hunting. North Dakota walleye fishing is not the first thing that comes to mind, but the walleye is king in the the Devil's Lake region. I definitely recommend you make this side trip off of the interstate and experience a fishing excursion in North Dakota.
My fishing trip on Devil's Lake was sponsored by the North Dakota Tourism Department. The experience was awesome, and I would gladly pay for it myself and recommend to anyone. Having fished for walleye in other states and Canada, I can factually state that Devil's Lake and North Dakota definitely has great walleye fishing. The thoughts, opinions, photographs, and video are my own.
Adventure on!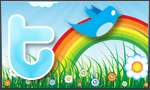 The goal of Traveling Ted is to inspire people to outdoor adventure travel and then provide tips on where and how to go. If you liked this post then sign up for the email newsletter. Notifications are sent out once or twice a month with what is new with Traveling Ted's adventures. There is no spam and email information will not be shared. Other e-follow options include Facebook (click on the like box to the right) or twitter (click on the pretty bird on the rainbow above).