Each year I try to visit a new national park or at least one I have not visited lately. Last year was Big Bend and the year before that was Isle Royale. I have actually been to both of those, but this year was a true new park as I had never visited Theodore Roosevelt National Park before.
Theodore Roosevelt National Park Photo Essay
Related post – Welcome back U.S. National Parks photo essay
Although the park ranks in the middle for visitors, most people I have spoken to had not heard of it before I mentioned it. I had never heard of it myself until a few years ago. My curiosity about this little known park was perked when I met a fellow hiker over drinks and dinner a few years ago. He said that Theodore Roosevelt is where park rangers go to hike. I have no idea where he got this information, but the statement made the park seem very appealing. I finally decided to visit and do a road trip through North Dakota.
Theodore Roosevelt National Park is quite similar to the Badlands National Park, but I think it is even prettier as the badland formations have more color here and there are more trees. The hiking is also better in Theodore Roosevelt. I spent four days here hiking and driving the two scenic drives – one in the South Unit and one in the North Unit.
I was really stunned at the beautiful scenery found in this park. It is right up there with Zion, Grand Canyon, and Yosemite in scenic beauty. The badland formations may not be as spectacular as the three parks I mentioned, but there are so many astonishing views in this park that it is hard to make any time hiking or driving as you just want to continue snapping away.
Theodore Roosevelt is located in west North Dakota right along Interstate 94. The closest town to the South Unit is Medora and Watford City is the closest to the Northern Unit. The North Unit I think is a little prettier as the buttes and formations are a little higher and more spectacular. It is also less visited as it is 55 miles from the highway; whereas the South Unit is only about ten. They are both worth a visit. There will be more posts coming featuring the wildlife, backpacking, and the wonderful scenic drives.
Adventure on!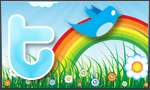 The goal of Traveling Ted is to inspire people to outdoor adventure travel and then provide tips on where and how to go. If you liked this post then sign up for the email newsletter. Notifications are sent out once or twice a month with what is new with Traveling Ted's adventures. There is no spam and email information will not be shared. Other e-follow options include Facebook (click on the like box to the right) or twitter (click on the pretty bird on the rainbow above).