There are so many destinations in France that world renowned for amazing history, scenery, food, art, and architecture. Paris of course leads the way, but there are many other places in this incredible country that everyone knows about. Normandy, Brittany, the Loire Valley, Nice, Provence, Chamonix, Giverny, Chartres, and the list goes on and on. One place in France that is not so famous and is often overlooked might be the country's best kept secret. That is why on your next trip to France you should Discover Picardy.
Past visits to World War I battlefields
One of the most amazing travel adventures I ever experienced and really hooked me with a life long desire to explore and learn was two trips in France to visit World War I battlefields. On back-to-back days I walked the battlefields of Verdun and Ypres. This was after spending almost a month in Normandy checking out the D-Day beaches.
This was over 20 years ago, and I have yearned to return and visit more historical sites in Europe. There is something so incredible about walking over this sacred ground where one hundred years ago great armies raged. It is also very sad to know that so many young men perished here, but it honors their memory to visit these places and learn about their ordeal.
Discover Picardy
This is why I was excited to Discover Picardy. The Picardy region has some of the most infamous battlefields of the First World War. On July 1, 1916, The British Army attacked at the Somme and experience almost 60,000 casualties in one day. By the end of November 1916, over one million men had been killed or wounded making it one of the bloodiest battles of all time.
How something like this could occur is unfathomable. The best way to learn and make sense out of such sorrow is to personally visit the battlefield and Picardy is the place to do it. Amiens is the perfect base for your tour of the Sommes Battlefields. The town is full of cafés and restaurants and a great place to enjoy an evening out with great French food and drink after a day of exploring one of the most intense battles in history. Next year will really be the time to visit in order to be there for the centennial of this great battle.
I can only imagine the contrast one gets by touring scenes of past destruction all day to return to a peaceful laid back French city. There is more to Picardy and Amiens than battlefields. Your local expert suggests a visit to the Amiens Cathedral to see the famous Wheeping Angel. You can also rent bikes or experience the canals of Amiens by boat. There is a giant garden called the hortillonnages, which is a floating 300 hectares garden that can be explored by boat.
Even if you are not a history aficionado like me, there are so many reasons to discover Picardy. Just getting lost in the beautiful French countryside is reason enough. Another perk is it is extremely accessible being only one hour inland from Calais and since it is not as heavily traveled as other famous spots in France, you are sure to have a more authentic experience.
Adventure on!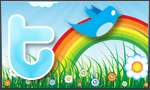 The goal of Traveling Ted is to inspire people to outdoor adventure travel and then provide tips on where and how to go. If you liked this post then sign up for the email newsletter. Notifications are sent out once or twice a month with what is new with Traveling Ted's adventures. There is no spam and email information will not be shared. Other e-follow options include Facebook (click on the like box to the right) or twitter (click on the pretty bird on the rainbow above).