I am always looking for tools to help make blogging easier. One of the biggest aspects of blogging is presenting photos both on my blog and on social media channels. Not being a professional photographer, I do not need anything too complex especially when posting a photo essay with 20-30 pictures. I need something quick and useful. I found Fotor.com to fit the bill.
Fotor.com is the new kid on the block
For years I used picnic until it was taken over and swallowed by google. Then I started using picmonkey. Picmonkey is very handy, but I am excited to have found Fotor.com, as it is even easier and quicker to use and has more tools. Fotor.com may be the new kid on the block, but is is no Johnny come lately as it has a bevy of useful features.
My favorite feature is the one tap enhancement. Instead of taking time to play with contrast, saturation, and sharpness, I now just hit the one tap enhancement button, and in seconds I have the best photo. This could save a half hour on a big photo essay.
The other tool I use all the time is the photo resizer. This option is essential for condensing picture size. With Fotor.com this task takes just a few seconds. After you are done resizing, then you can tap the 1-tap enhancement and you have a smaller crisper photo in less than a minute.
Fotor.com offers more features than just picture resizes and editing. The website can also create collages and fun Facebook covers. I tried my hand at a couple of collages.  The first one comes from Costa Rica. It is a great way to capture all the aspects of a country or place in one photo. Costa Rica is known for jungles, surfing, animals, and beaches among other things. You cannot illustrate all of these aspects in one photo, but you can in a collage.
These collages are fun and a great way to share on Facebook, Pinterest, and on a blog. They are kind of addicting too. I could not stop at just one, so I made one for Colorado as well. What I like is you can shift each picture in the collage once they are uploaded to the template, so you can grab the best of each picture or you can put all of each picture in the collage. In the Cost Rica collage, I uploaded four full pictures, but in the Vail collage below, I took snippets of four pictures.
If you are a blogger, you will love the quick and easy features from Fotor.com. You can resize, 1-tap enhance photos, make collages, and make Facebook covers all quickly and easily in one place. If you are not a blogger, you will also find Fotor.com fun for sharing and playingw ith pictures. For me, Fotor.com is the new go to website to help me with my 20-30 picture photo essays. I also look forward to making some collages like the above pictures to enhance my social media presentation. I have Fotor.com bookmarked, and I think you should too.
Adventure on!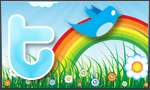 The goal of Traveling Ted is to inspire people to outdoor adventure travel and then provide tips on where and how to go. If you liked this post then sign up for the email newsletter. Notifications are sent out once or twice a month with what is new with Traveling Ted's adventures. There is no spam and email information will not be shared. Other e-follow options include Facebook (click on the like box to the right) or twitter (click on the pretty bird on the rainbow above).