Washington, D.C. is one of the best options when traveling with the kids because there's so much history here and many of the attractions are free. Add in a discount hotel, and you're pretty much good to go. But eating out can be expensive. Here are some great family friendly eateries in Washington, D.C. that also help you stay in budget.
7 Family Friendly eateries in Washington, D.C.
El Pollo Rico
Chicken with a Peruvian flair, this restaurant has great family deals, including the Family Deal which includes chicken, three large sides, and eight sauces for only $20. Get a la carte items including large cole slaw for $3, fried plantain for $2.60, and tamales for $2.
Pete's New Haven Style Apizza
Besides the ever-popular pizza, you can also find salads, pasta, and paninis. The 18-inch pizzas, big enough to feed most families, run from $14 for a cheese pizza to $27 for the gourmet options. Kids' meals include spaghetti or cheese ravioli for only $6.
Taylor Gourmet
Highly regarded for its hoagie sandwiches and house-roasted meats, you can get a succulent lunch out and still stay on budget. Kids' meals are $4, salads run about $8 to $10, and sandwiches run $7.50 to $11 depending on how hungry you are. (Hint: Get the full hoagie and split with someone to save some dough.)
District Taco
Formerly a food truck and now a brick-and-mortar restaurant, you can get a kids' meal for $5 that includes a taco or quesadilla, bean and rice or chips, and a drink. For the adults, you can get three tacos for $8. These tacos are made of fresh ingredients and are simply some of the best fare in the area.
Julia's Empanadas
Here you'll find a full meal featuring fresh empanadas at an amazing price. Choose from one of the eight empanada varieties for only $4 each or get one of the two meal deals for about $7. No matter which one you go with, you'll get great food without emptying your wallet.
Horace and Dickies
Horace and Dickies specializes in quality seafood. Here you'll find sandwiches from $6 to $8 and side orders at $2.50 for a small and $5 for a large. Sides include the faves like baked mac and cheese, collard greens, potato salad, and hushpuppies. Splurge on a fish dinner for $11 and a slice of pie for $2.75. Located north of the main D.C. area, it's within walking distance of many Washington, D.C. hotels.
Ercilia's Restaurant
Specializing in Salvadoran food, natives of that area can't help but rave about the papusas, which are grilled corn tortillas that are stuffed with vegetables, meat, and/or cheese. At just $3 per papusa, you can easily get filled for very little dough. It should be noted that wait times are generally 15 to 20 minutes, but the food is worth the wait.
When traveling with your family on the cheap, the last thing you want to do is get fast food all the time to save money on your budget. Choose one of these local restaurants that serve fresh, amazing food for about the same price as fast food. You won't be disappointed.
you'll find a full meal.
Adventure on!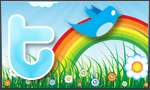 The goal of Traveling Ted is to inspire people to outdoor adventure travel and then provide tips on where and how to go. If you liked this post then enter your email in the box to get email notifications for each new entry. Daily travel photos are excluded from your email in order to not flood you with posts. There is no spam and email information will not be shared. Other e-follow options include Facebook (click on the like box to the right) or twitter (click on the pretty bird on the rainbow above).