The USA is a vast land of geographical wonder, and there is no better way to explore it than with a bike ride. The opportunities for two-wheeled explorations in this great country are endless, but here are a few of my favorites to whet your saddle appetite!
Best places to bike ride in the U.S.
Cardinal Greenways Trail (Muncie, Indiana)
This beautiful 62-mile track is great for beginners because it is paved and relatively flat meaning you can focus on those views instead. The track winds its way through spectacular backcountry before joining the White River Greenway trail up north. The best part is that bike rental is free, thanks to the Cardinal Greenways community cruiser program in Muncie.
Fresno-Sauceda Loop (Big Ben Ranch State Park, Texas)
This 70-milemountain bike circuit winds through prime cowboy land, under impossible wide Texan skies, and is probably not for the faint of heart! The rough route features many steep climbs and jaw-dropping descents, and it is very remote in parts so be sure to use an online bike shop to stock up on essentials. Keep your eyes open for fascinating Native American memorials.
North Central State Trail (Gaylord, Michigan)
This is 62 miles of dense forest and softly undulating landscapes. Still relatively new, this paved trail is formed of crushed limestone, which makes it perfect for newbies too. The views are wonderful throughout, but the trail is characterized by its climatic end at the mesmerizingly beautiful meeting point of Lake Huron and Lake Michigan, known as Michigan's glove.
The Erie Canalway Trail (Albany, N.Y)
This trail is more for the urban adventurer, as across its spectacular 400 miles an endearing small town tends to pop up every 10 or 15 miles. Every major upstate city is connected, from downtown Albany through to downtown Buffalo. But don't let that put you off, at any time of the year that gorgeous upstate nature will win you over.
SEA Trails (Yakutat, Alaska)
Possibly one of the most unique cycling networks in the world, this collection of southeastern Alaskan trails is mind-numbing in its beauty and variety. Some routes may require a lot of ferry hopping which in itself is an adventure, and only exposes the cyclist to yet more stunning scenery. Whatever route you take, this is wild and rugged land that's riddled with beaches, glaciers, and endless of-road terrain. The level of adventure here is entirely up to you.
The Arizona Trail (Sierra Vista Southeast, Arizona)
This is possibly one of the longest and certainly one of the most ruggedly imposing cycling tracks in the USA. It is 800 continuous miles of adrenaline-fuelled adventure across wild-west deserts, linking the Mexico border and the northern border of Arizona. If you fancy something really tough, something to remember for years to come, something to push you to the limits, then this is a cycling track for you.
So what are you waiting for? Prepare that bicycle, and get ready to experience the ultimate sense of freedom as you free-wheel through some of the most spectacular and rugged scenery in the United States and the world.
Adventure on!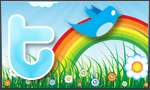 The goal of Traveling Ted is to inspire people to outdoor adventure travel and then provide tips on where and how to go. If you liked this post then enter your email in the box to receive an email newsletter each week with new stories and adventures. There is no spam and email information will not be shared. Other e-follow options include Facebook (click on the like box to the right) or twitter (click on the pretty bird on the rainbow above).