If you have been to the Chicago Botanic Gardens, you may have done a double take when you saw the title of this post "Chicago Botanic Gardens canoeing adventure" because canoes are not allowed here. If you would have thought that, you would be correct because normally boats are not permitted here. There is one exception to this and it is only one weekend each year – Father's Day weekend.
Friends of Chicago River team with Chicago Botanic Gardens
Thanks to the fact that I am a river guide with the Friends of the Chicago River, I got the opportunity to go on a Chicago Botanic Gardens canoeing adventure this past Father's Day. I am almost afraid to admit that I have never been here. It is hard to believe because I used to scour the Midwest for adventures like this close to the city when I wrote as the Chicago Adventure Travel Examiner for Examiner.com. It is not like I was unaware of the place as I have driven past it many times, and I have heard many good things about it.
I was glad to have a chance to check this heralded place out by canoe during their annual Father's Day Canoe outing. This was I believe the fifth year they have done it, and it has been a rousing success each year. This year was no different.
I arrived early to the grounds on a partly cloudy day with a chance of rain (was there a day in June that was not like this?) I got there much earlier than I needed to as it only took about a half hour to get there from the city. While I waited for everyone to arrive, I walked around the road adjacent to the Skokie Lagoons. I was pretty impressed with the scenery and the greenery. As I was walking a Baltimore oriole flew across the lagoon into a neighboring tree.
Father's Day Paddle
Soon enough, I was joined by other guides and the staff from the Chicago Botanic Gardens. They set up a pop up tent while we unloaded the canoes, PFDs, and paddles and waited for guests to arrive. There were three shifts or three paddles that were offered for those that signed up. We did a 9 a.m., 11 a.m., and a 1 p.m. Each paddle went about an hour and 15 minutes, so we had enough time to get ready for the next group. I think we had about 15 canoes available for participants, and they were fully booked each session.
Chicago Botanic Gardens canoeing adventure
We went out on the first paddle and the lagoons were like glass. There was not a hint of wind. It was actually perfect paddling conditions because if it was sunny, it would have been hot out there on the lake all day with relatively little shade except for a willow tree or two hanging over. The wind did pick up a little later during the last trip as a storm was coming. This created havoc for a few solo paddlers, but we put a few of the guides, including myself, in with the soloists and were able to keep everyone from being blown to the other side of the park.
Bird life
We saw a few herons, but most of the birds were your basic backyard birds until the Baltimore orioles came out again. The pair that I saw earlier posed on top of one of the trees near the shore and the male did a little mating dance. It is not often you see orioles period in the Chicago area, but it is really great when you see them this close and not moving around.
Japanese Garden
The most scenic part of the paddle was the Japanese Gardens section and the Japanese Island. Due to all the recent rain, this section was a bright green. In fact, the colors were so green, I had to tone down the saturation when editing the photos. I usually boost the saturation when editing, but the normal green color is almost too bright to be believed.  Besides the bright green color, the Japanese Gardens are immaculately kept and the tree display has impressive detail. I definitely will come back and check this place out on foot sometime in the near future.
I also really enjoyed both the bridges and the willow trees. It reminded me of what I would picture Giverny, France to look like. I think Edward Monet would definitely approve of the landscape work done at the Chicago Botanic Gardens.
Only weekend of the year paddling is allowed
We were definitely a point of fascination and intrigue from the guests who came to the Gardens to just walk around an enjoy by foot. A few of the paddlers that joined us said they saw the canoes on previous years and they made a point to sign up for this year. We were definitely floating PR.
I told my dad that I had the opportunity to canoe the Chicago Botanic Gardens, and he was very interested. He said he really enjoys that place, but he did not know that one could paddle there. I told him only on Father's Day. Next year I will have to bring him along and you should bring your father along next year too. Bookmark the date and come out next year and join us for a Father's Day paddle. They run the trips both Saturday and Sunday.
Check out this time lapse video I took on my GoPro video camera. This was from the 11 a.m. session, so it is an hour and 15 minutes condensed into four minutes.
Adventure on!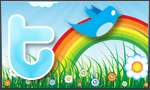 The goal of this site is to inspire people to outdoor adventure travel and then provide tips. If you liked this post then sign up for the email newsletter. Notifications go out once or twice a month with what is new with Traveling Ted's adventures. Your email will not be share and you will receive no spam. Other e-follow options include Facebook (click on the like box to the right) or twitter (click on the pretty bird on the rainbow above).