After cross-country skiing for over six hours through the beautiful Gatineau Park in sub zero temperatures I was ready to recover. I could have just sat around the hotel all day and watched TV, but that would be no fun; however, my mindset the next day was not on adventure. It was on food and relax. Nordik Spa Nature would provide the latter.
Nordik Spa Nature is the perfect Gatineau Loppet day after adventure
Thankfully, the Outaouais Tourism Bureau had the perfect activity planned for me. The Nordik Spa Nature experience was the perfect way to soak my aching bones and muscles while the scenic atmosphere of the outdoors and soothing music calmed my tired soul.
I showed up at Nordik Spa Nature and was given a really nice thick robe. A warm robe was necessary as it was -10 degrees below zero Fahrenheit and at least half of the places to soak and relax were outside. The helpful young lady at the desk told me how the place works and took my photograph. They do not allow cameras inside the spa, so after this the camera went back to my locker. This is understandable because who wants a blogger snapping pictures when you are trying to relax. Most of the rest of the pictures are courtesy of Nordik Spa Nature.
I have written over 1,000 online posts about adventure travel. This is my first where I am highlighting a spa. Although writing about a spa is outside my niche, spas go hand-in-hand with Nordic skiing and winter adventure. They actually fit in great with any adventure, but they are even more incredible after a winter cross-country ski adventure and especially a marathon.
When I travel to Wisconsin to train for cross-country ski races, I always seek out hotels with hot tubs. There is no better way to finish off a day of skiing than sitting in a hot tub with a cold beer.
In reality, everyone loves a spa. The health benefits are well documented. Not only do spas benefit your skin, the release of stress from relaxation is a no brainer when it comes to health. You do not need to be a scientist or a doctor to know that this experience is good for the human body. I have never heard a person criticize a spa after they went. I have heard people say they are not interested in going, but I would challenge anyone to go to a spa like Nordik Spa Nature and not enjoy it. I do not think it is possible.
As soon as I exited the door into the cold air, I hung up my towel and entered the first hot tub I could find. For such a cold day there was a good crowd in attendance. Perhaps there were a lot of skiers doing the same thing I was doing. Although there were a lot of people, it did not feel crowded as Nordik Spa has tons of room to maneuver with many different places to hang out and relax.
People who had been in the water for awhile had white hair as the mist from the water clung to their hair and froze. When they got out and put their white robe on they looked like elves, which kind of added to the mystical experience of the whole day. Enchanting music filled the air.
Nordik Spa is in the middle of the Canadian northwoods, so you are basically in the middle of a thick, quiet, beautiful forest, which only adds to the feeling of solitude and quiet. Although there were a lot of people, everyone talks quietly or not at all in order not to break the spell.
I spent the next couple of hours switching from the hot tub, to the steam room, and then occasionally plunged into the cold tank. On a sub zero day this took some courage. I love the feeling of switching up between hot and cold. Your skin feels like a prickly pear when you jump back into the hot tub. It is so invigorating.
Källa treatment
I also had access to Källa treatment. This is a unique salt water floating pool that simulates the Dead Sea experience. The Nordik Spa site declares that it is better than the Dead Sea.  Benefits of this treatment include:
Purifies body
Improve blood circulation
Accelerate wound healing
Stimulates creativity
Reduces stress
Releases physical and intellectual tensions
Reduces inflammation
The Källa room is deep down underground in a dark room. I stepped in and immediately the salt water dug into all my wounds created from friction from cross-country skiing for fifty-one kilometers. After the initial discomfort, I got in and began to float. It is easy to keep on your back due to the salinity of the water. I put my ears under the water and could hear soothing music emanating from below. It felt so great to just float and not move a muscle as all the stress left my body.
I left Nordik Spa a new man. I felt completely stress free and was ready to race another cross-country ski marathon (not). I would return to Nordik Spa in a heartbeat. I thank Nordik Spa, the Outaouais Tourism Bureau, and the Quebec Tourist Bureau for sponsoring my stay. Although my stop at Nordik Spa was complementary, I would recommend this experience and would gladly pay the reasonable admittance fee for both the general admittance and the Källa treatment.
Nordik Spa Nature is located about a ten minute drive from Gatineau, which is located across the Ottawa River from Canada's capital city of Ottawa. For directions just enter their name on Google maps. Check out their website for information on rates, package deals, benefits from the treatment, and spa etiquette. The Outaouais Tourism Bureau hashtag is #Outaouaisfun and fun was definitely had at Nordik Spa Nature.
Adventure on!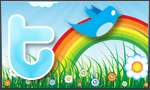 The goal of Traveling Ted is to inspire people to outdoor adventure travel and then provide tips on where and how to go. If you liked this post then enter your email in the box to get email notifications for each new entry. Daily travel photos are excluded from your email in order to not flood you with posts. There is no spam and email information will not be shared. Other e-follow options include Facebook (click on the like box to the right) or twitter (click on the pretty bird on the rainbow above).
On the right sidebar is a donate button. If you would like to donate in order to support the site, it would be appreciated. All donations would cover travel expenses and improvements to make the site better.