Tihere is a reason why so many travel bloggers visit the five most over blogged countries. They are awesome. In fact, I am guilty of visiting two multiple times, and I will be back. I also intend to visit the other three countries that I have not visited in the near future. On the other hand, I do get a little tired of the amount of posts and Social Media I see on these countries. It would be nice to see other countries like Guyana, Trinidad & Tobago, and the Kingdom of Tonga featured more.

Gary Arndt's #1 blogging tip on this post is to be unique. He states the internet does not need another 20 something backpacker in Southeast Asia. It is like the song by Cracker they would have written if this song would have been written with the five most over blogged countries in mind: "What the world needs now is another travel blog from Iceland, like I need a hole in my head." This post is not about bashing these five countries, or bashing travel bloggers that travel and blog there. It would be hypocritical if it was. This is just something I have been thinking about as I thumb down my Instagram feed.
Five most over blogged countries
Iceland
There are actually more blog posts and pictures on Instagram than there are people in Iceland. There is no doubt that Iceland is one of the most beautiful countries out there with amazing waterfalls, incredible coastlines, cute puffins, and of course the Blue Lagoon. I always swoon each time a great photo shows up on my Instagram, Twitter, and Facebook timeline. That is until I began seeing these picture all the freaking time. Now there is a part of me that wants to projectile vomit like Eyjafjallajökull every time I see a picture or a blog post about Iceland. There is also a part of me who wants to try the vanlife in Iceland and see the spectacular that bloggers write about. Challenges do balance the fun in campervanning, they warned, so let's see where my adventures will take me.
New Zealand
I keep waiting for a blog post from New Zealand about how much the country sucks. I mean some traveler out of the the thousand that have visited must have hated it. Instead I see photos of beautiful coastlines, majestic mountains, and just pure outdoor awesomeness, and bloggers cooing about how incredible, amazing, awesome it is. No wonder they filmed the movie Lord of the Rings here.
They should make a movie about New Zealand called Lord of the Blogs. I can just see it. Matt Karsten plays Frodo and his task is to throw Nomadic Samuel's laptop into the fires of Mount Doom before he posts another mind blowing post about how freaking awesome New Zealand. The catch is that when Expert Vagabond is ultimately successful to the horror of the rest of the world we find that Nomadic Samuel is no dummy and backed up his writing and photos to ultimately triumph and post yet another New Zealand blog post.
Costa Rica
Ahh, the land of Pura Vida. If travel bloggers continue to visit and post at this rate the term might be changed to Pura mucho blogga. I have been to this amazing country twice, so I am guilty of pummeling the web with posts on sloths and monkeys in Manuel Antonio, lush green cloud forests in Monteverde, and of course ziplining.
Costa Rica is a country known for preserving half of its land for conservation and for in general lessening their carbon footprint on the world. They even got rid of their military. The same cannot be said about their e-footprint. They hog the travel section of the web in gluttonous fashion.  If blog posts equaled weapons then Pura Vida would be a fierce machine.
Thailand
The travel blogging industry basically emerged from Thailand just like life crawled out of the sea some millions of years ago. Often referred to as the "land of smiles," it should be known as the land of blogs. If gross national product could be measured in travel blog posts, Thailand would be wealthy. Thailand is number one of the five most over blogged countries.
The gap between number one and two in this race will only get wider as 1,000 bloggers unite in Bangkok for the first TBEX Asia later this year. I hope the web is able to handle about 5,000 new blog posts categorized Thailand coming in October. Someone should email Google to let them know they need to add some extra bandwidth towards the Thailand search section.
It is a safe bet that once TBEX school lets out, travel bloggers will head north in force for the travel blog capital of the word – Chiang Mai. I hope the Thai transportation industry will augment their bus and train system this week in order to handle the influx of travel bloggers migrating north.
Word on the street that the first edict coming from incoming Professional Travel Blog Association president Matt Gibson is than anyone who has not blogged about Chiang Mai in the last five years will have their accreditation removed. I have not been there in ten years, so I definitely need to move quickly to retain my status.
The Golden Triangle of India
I have seen a lot of posts and pictures regarding blue and pink houses in India. A quick google search shows that blue houses come from Jodhpur and the pink houses come from Jaipur. Jodhpur is not technically part of the golden triangle, but it is just off the beaten path on an also beaten path, or much blogged path, so I am including it here.
The Golden Triangle also includes a wonder of the world. The Taj Mahal might be the most blogged and photographed wonder of the world. In fact, I think the shear number of photos taken from the Taj Mahal is one of the new seven Social Media Wonders of the World.
One thing that has always perplexed me about the coverage coming out of India is it has some of the most incredible national parks in the world; however, I don't see much love for Kanha, Jim Corbett, Ranthambore, and the Sundarbuns. I mainly see little pink and blue houses for you and me.
Thank you goes out to the World Wanderer and Lauren DiMarco for their photos and assistance on this post on the five most over blogged countries. See their photos on their posts on the link below.
Adventures on the North Island of New Zealand
Iceland stopover best of the west
Adventure on!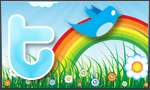 The goal of Traveling Ted is to inspire people to outdoor adventure travel and then provide tips on where and how to go. If you liked this post then enter your email in the box to get email notifications for each new entry. Daily travel photos are excluded from your email in order to not flood you with posts. There is no spam and email information will not be shared. Other e-follow options include Facebook (click on the like box to the right) or twitter (click on the pretty bird on the rainbow above).
On the right sidebar is a donate button. If you would like to donate in order to support the site, it would be appreciated. All donations would cover travel expenses and improvements to make the site better.