Colorado craft beer winter adventure pairing
You know those swanky beer events that you would most likely look out of place at wearing a fanny pack? I am talking about beer tastings or beer pairings where  brewers show off a hand picked selection of their beer at a restaurant and pair each flavor to a particular food. With the rise of craft beer, this sort of event is no longer limited to wine.
The epicenter of craft beer in the United States is Colorado. It is home to the Great American Beer Festival and also home to over 240 different craft breweries. In fact, a new one probably just popped up while writing this post.
When I first started drinking beer in college, the choices were slim. It was either Miller Lite, Budweiser, or something even worse like Old Milwaukee. If you wanted something better and had a little extra cash there was Heineken, but the choices were quite limited.
Then there was a trickle of good beer that came from the west including Sierra Nevada, Anchor Steam, and Fat Tire as well as Sam Adams from Boston. The floodgates opened and thanks to these early pioneers, American beer is no longer dominated by St. Louis and Milwaukee. America is now a great place to drink beer and Colorado may be the best place to drink beer in the states thanks to its number of breweries and of course fantastic mountain scenery. Having a Colorado craft beer while looking at the mountains is better than having a beer in Illinois while looking at a prairie.
When I visited Colorado for Super Bowl Sunday weekend, I tried as much Colorado craft beer as I could get my hands on in between great winter adventure in Winter Park, Grand Lake, and the Rocky Mountain National Park. I did not sample 200 plus beers, but I had over 10 different beers from different Colorado breweries. This post combines those two worlds and instead of pairing a beer with a food item, I am going to pair it with a signature Colorado winter outdoor activity. I highly recommend that you save the drinks for after the adventure. That is why it is called après ski.
First course – Alpine skiing at Winter Park with New Belgium Brewery
The most classic winter sport in Colorado is Alpine skiing. One of the most recognized and famous ski resorts is Winter Park, which is celebrating its 75th year. Might as well pair the most well known winter activity with one of Colorado's first and well know breweries. New Belgium Brewery out of Fort Collins, Colorado came on the scene in 1991 with its flagship Fat Tire amber ale. They do have other beer besides Fat Tire, so do not be afraid to venture off the beaten beer tap. This is actually a triple pairing of Colorado awesomeness with the top winter sport, at an iconic ski resort, with perhaps the most renowned Colorado craft beer.
Two great places to enjoy a beer while in Winter Park is at the Cheeky Monk Belgian Beer Café in the village. There is also a great small beer store inside the village called Riverside Spirits. I was salivating in front of the beer cooler looking at all the different Colorado brews staring back at me. Only problem is there are too many choices.
Another great place to drink a beer is the hot tub in Fraser Crossing/Founder's Pointe Condos. Located across the street from the village, Fraser Crossings has a huge hot tube on the third floor that overlooks the mountain. They stay open until 10 p.m., so it is perfect to unwind after a long day of skiing and then watch the stars and converse with other skiers.
Second Course – Snowmobling Arapahoe National Forest with Upslope
Snowmobiling is the winter adventure with the least physical exertion involved in this list, so I would recommend a lighter beer. How about an Upslope craft lager from Boulder. It is best paired with lighter foods like fish tacos and salad, so it would go well with an activity lighter on the physical adventure front. We pummeled up and down the trails in the Arapahoe National Forest at 40-50 miles per hour as a beautiful light snow fell with On the Trail Rentals.
Snowmobiling is an ideal way to experience the Colorado backcountry. You cover more ground than you would snowshoeing or cross-country skiing, so you get to see more scenery at a faster pace. A crisp malt is just the ticket after a two hour cruise through the wilderness.
Third course – Rocky Mountain National Park Snowshoeing with Avery IPA
With an uptick in physical exertion as we explore the Rocky Mountain National Park during its Centennial is cause for a beer with a little more nutrients. An Avery IPA, also out of Boulder, is a wise choice after a couple of hours working those arms and legs in one of America's premier national parks. Snowshoeing seems like it would not be that difficult and technique wise it is not, but it is  a great workout especially if you really explore and walk off the trail onto the powdery virgin snow.
We took a two hour walk with a park ranger on a trail off the Trail Ridge Road at the Grand Lake Entrance. We got to see a frozen Colorado River way before it turns into the torrent that created another national park over 700 miles away in Arizona. Just thinking about frozen water got me thinking of a cold beer with a little extra hops and barley in order to resupply my drained body.
Fourth Course – Nordic Skiing Rocky Mountain National Park or the Grand Lake Nordic Center with Odell Cutthroat Porter
Cross-country skiing up and up the Trail Ridge Raod will really take it out of you unless you are like me and so overwhelmed with the views you forget to ski. Cross-country skiing is especially difficult on the lungs and body when you get above 10,000 feet. It is going to take something really stout to replenish after this adventure. A cutthroat porter from another Ft. Collins brewing company, Odell's, hit the spot after making my own trail on the Trail Ridge Road up the Rocky Mountain National Park near Grand Lake.
There is also a Nordic Center in Grand Lake, which I will definitely want to check out next time I am in the area. With 35 kilometers of cross-country skiing with spectacular views of the Rocky Mountains and the Arapahoe National Forest, it would take several Odell porters to stop the lactic acid build up.
Fifth course – Hot tub and Epic Brewing Company's Escape to Colorado IPA
After all this talk of great winter adventure and tasty craft beer the name Escape to Colorado IPA  says it all and from Denver, the state's capital, no less. Who would not want to escape to Colorado for a pairing of good beer and great winter outdoor fun? Sitting in a hot tub might not be much of an adventure, but it is a great place to have a beer after one.
So there you have it, five breweries matched with five winter adventures in Colorado. I wonder if it is possible to come up with a winter adventure for every craft brewery in Colorado. There is dog sledding, Telemark skiing, snowboarding, ice climbing, fat biking, ice fishing, and several others I left out. I might have to come back to Colorado real soon and do some more research.
My trip to Colorado was sponsored by the Colorado Tourism Bureau. The photos, thoughts, opinions, and love of Colorado craft beer and winter adventure, are purely my own.
Adventure on!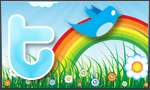 The goal of Traveling Ted is to inspire people to outdoor adventure travel and then provide tips on where and how to go. If you liked this post then enter your email in the box to get email notifications for each new entry. Daily travel photos are excluded from your email in order to not flood you with posts. There is no spam and email information will not be shared. Other e-follow options include Facebook (click on the like box to the right) or twitter (click on the pretty bird on the rainbow above).
On the right sidebar is a donate button. If you would like to donate in order to support the site, it would be appreciated. All donations would cover travel expenses and improvements to make the site better.