Never taken part in #Movember
I have never participated first hand in #Movember. For those that do not know what it is, this is when guys do not shave for the whole month of November to raise awareness to men's health. Last year I posted a bucket list blog in order to support the movement.
Finding the Bako bearded pig – the poster animal of #Movember
Shortly after that post, I headed off for Southeast Asia for a three week trip. One of the highlights was experiencing Bako National Park in Borneo.  I spent a day here in this spectacular park in December.
When I heard that one of the animals that lived here was the bearded pig, I hoped that I would get lucky and see one. It did not take long for one to make an appearance. One of the first inhabitants of this park that greeted me was the bearded pig. I immediately thought the animal would make a perfect representative for the 11th month no shave campaign or perhaps a General Ambrose Burnside fan club. Only problem was this was December and it was almost a year to the next November.
I have waited patiently to shine the Movember spotlight on the bearded pigs of Bako, but now their time has come. Once again, I will not be growing out my beard this month, but I will share photos of a wild animal in Borneo that takes part each year and even before the hashtag was created.
I have not heard much from this hashtag this year. Perhaps it has run its course. It is no longer cool to grow shaggy before Thanksgiving and hashtag #Movember. The bearded pig does not care about hashtags, fashion, and what month it is. For the Bako bearded pig, it is always Movember.
To see these lovable scraggly dudes, come to Bako National Park in Sarawak, Borneo. Along with the bearded pigs, Bako is also a great place to see the even more outlandish proboscis monkey.
To get tips on how to get here – Read the below post:
How to get to Bako National Park
Adventure On!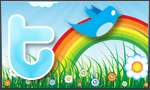 The goal of Traveling Ted is to inspire people to outdoor adventure travel and then provide tips on where and how to go. If you liked this post then enter your email in the box to get email notifications for each new entry. Daily travel photos are excluded from your email in order to not flood you with posts. There is no spam and email information will not be shared. Other e-follow options include Facebook (click on the like box to the right) or twitter (click on the pretty bird on the rainbow above).
On the right sidebar is a donate button. If you would like to donate in order to support the site, it would be appreciated. All donations would cover travel expenses and improvements to make the site better.