Meeting up at the Bean
When you live in a city as beautiful as Chicago, you do not have to go far to experience a cool travel experience. On this day it was a matter of jumping on the brown line and heading towards the Loop. In less than an hour, I was at the Bean.
I was meeting a college friend. The last time I had seen him was in Paris 21 years ago. Roger and I studied together overseas in Normandy, France. We learned about World War II and the D-Day landings through a course and study abroad program at the University of Tennessee called the Normandy Scholars. After the class was over, we both graduated, and lost touch until recently reconnecting on Facebook.
He was coming into town for a long weekend. I reached out to him to see if he would be interested in a Historic Bar Walking Tour. I like bars, I like history, and I like to walk, and I knew Roger had similar interests. He was game, and we ended up having three other friends join us for the tour.
Chicago Detours Historic Bar Walking Tour
The rendezvous point was at Argo Tea on Michigan Avenue. We were a little late as we opted for a pre-tour beer across the street. Elizabeth greeted the group, and passed around a signup sheet where we choose our beverage of choice for the tour. Even though it was a beer tour, participants could also choose wine, soda, or water.
This is nice because beer drinkers often liked to be accompanied by significant others that may not enjoy the hops and barely. The tour emphasized history, architecture, and of course Chicago, so even if you do not like beer, you would enjoy the tour.
Chicago Detours Historic Bar Walking Tour begins
We introduced ourselves inside the Tribune Tower around a circle and tour leader Elizabeth suggested we give ourselves a jazz name. A jazz name is your favorite breakfast food for a first name and favorite President as a last name. I went by Pancake Roosevelt. I love FDR for his guidance through World War II and Theodore for his role in preserving our beautiful national parks.
We also learned a little bit about the company. Chicago Detours was started by Amanda who worked for Rick Steves for several years before moving out on her own. Not only do they run this tour, but they also do an Architecture tour as well as specialty tours for large and small groups, and even student tours.
Elizabeth did a great job of keeping us interested and engaged throughout the tour. There were three tablets spread out among our group of 16. Three volunteers held the tablets which showed videos and pictures that complimented the tour.
Bar stops included Billy Goat Tavern and Phil Stefani's
We walked outside and got a better look at the Tribune Tower and headed to our first bar. The first bar was the Billy Goat Tavern. Elizabeth explained the goat curse and how famed Chicago writer Mike Royko used to frequent this bar. We enjoyed our first beer and some appetizers.
Our second bar was Phil Stefani's on Rush Street. This was the home of the former Riccardo's Restaurant, which was a legendary restaurant popular with newsman, advertisers, businessmen, and local artists. We enjoyed our second beer here as well as fried calamari and other tasty appetizers.
Each restaurant we walked into had our drinks waiting for us as they were ordered in advance. We did not have to tip the staff as gratuity was included in the cost. The tour was $34.00 and the beer was $18.00, so it was $52.00 for two hours of great entertainment, learning, walking, and beer of course.
We were asked to go around at the end and state what we liked best about the tour. I liked everything, but I enjoyed the conversation with the other guests on the tour. We had a couple from as far away as England and a couple of girls from Texas as well as a group that had just moved to Chicago. One great thing about travel is the interesting people you meet, so this was cool that I had this opportunity to do this in my hometown.
Highly recommend a Chicago Detours Historic Bar Walking Tour
I highly recommend the Chicago Detours Historic Bar Walking Tour for visitors and locals alike. Whenever I have friends come into town I take them drinking, to a sporting event, perhaps a concert, a Chicago River Tour, or to the Bean and Willis Tower. One nice thing about Chicago is there are a lot of options. I liked this tour because it took the pressure off of me to show my guests the city for a couple of hours while I learned and enjoyed it myself. It also provides a great conversation piece for you and your guests for the rest of their visit.
If you are a visitor, I feel confident you will enjoy as well. I did not ask any of the visitors their opinion of the tour, but I could tell from their engagement that they were having a blast.
As a disclaimer, Roger and I were guests for the Chicago Detours Historic Bar Walking Tour, but this in no way shaped my opinion. In fact, the other three gentleman that joined us all paid full price, and they enjoyed themselves and thanked me for setting up the tour. The opinions and pictures and my love of beer, history, and walking are my own.
Adventure on!
TT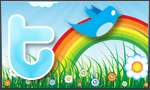 The goal of Traveling Ted is to inspire people to outdoor adventure travel and then provide tips on where and how to go. If you liked this post then enter your email in the box to get email notifications for each new entry. Daily travel photos are excluded from your email in order to not flood you with posts. There is no spam and email information will not be shared. Other e-follow options include Facebook (click on the like box to the right) or twitter (click on the pretty bird on the rainbow above).
On the right sidebar is a donate button. If you would like to donate in order to support the site, it would be appreciated. All donations would cover travel expenses and improvements to make the site better.