After three days of torrid hot weather hiking through the Chisos Mountains and the Chihuahuan Desert in Big Bend National Park, I needed to cool off and rehydrate. I remembered reading a post by Leah's Travels about a lake/swimming pool where you could swim with the fishes. I headed straight for Balmorhea Lake State Park.
Related: Big Bend Chisos Mountains hike
From Big Bend to Balmorhea Lake State Park
A swimming adventure sounded just like the ticket for me, so I consulted her post again and the map and found that Balmorhea Lake State Park is less than an hour away from Fort Stockton, which is where I stayed the night after leaving Big Bend. Check out their website here.
After taking a picture of the biggest roadrunner, I hit the road on I-10 towards the west Texas town of El Paso. The opening line of Leah's post calls it the world's largest spring-fed swimming pool. This imagery sounded magical after boiling in the desert for three days.
Related: Big Bend Chihuahan Desert photo essay
Difference between Balmorhea Lake and Balmorhea Lake State Park
When I exited the highway I saw a sign for Balmorhea Lake and instinctively headed toward it. Before I even saw the lake, I knew I was coming upon a place with water as I saw an osprey on a telephone pole with a fish in its talons. The next telephone pole had the same thing. Osprey love fish, so it is not a bird you would see in the west Texas scrub unless a lake was close.
I came around the corner and there was Balmorhea Lake. I did not see anyone swimming and was a little confused if I was at the right place. After driving around a bit all I saw was a bunch of people camping and fishing. The place where the permits were sold was closed for lunch, so I waited to get information.
While I was waiting, a lady pulled up with a bunch of youngsters in tow and asked me where the swimming pool was. I pulled out my iPhone and found that there was a Balmorhea Lake State Park a few miles away. It turns out that Balmorhea Lake and Balmorhea Lake State Park are two different places.
Arriving to a giant cement pond
I finally made it to the right place and paid my $7.00 admission fee to get into the park.The State Park pool was constructed by the New Deal CCC program between 1936 and 1941. It is fed by the San Solomon Springs.
When I first laid eyes on the swimming facility, the first thing that came to mind was the Beverly Hillbillies. Basically, the State Park is one big cement pond. The swimming area is like a hybrid between a swimming pool and a pond.
Surrounded by cement with diving boards spaced evenly over 1.75 acre pool, the waters are crystal clear and sustain a year round temperature of 72-76 degrees. I jumped in and although a little cold, the water felt fantastic. The pool gets really deep right off the edge, but there are shallower sections with gradual step-ins that would be more suited for younger kids.  Definitely make sure young kids are supervised due to the deep depth right of f the edge and have life preservers.
Great spot for learning to scuba dive
Due to the depths and clarity of the water, the park is a favorite with the local diving communities. There were as many divers as there were other recreational visitors. The pool is also popular with fish and turtles. Yes, the pool does have live fish and turtles.
I only stayed a couple of hours to enjoy a swim, but I could definitely see myself returning and staying a day or two in the state park. They have camping facilities as well as motel-style accommodations .
I also would be interested in exploring the actual lake a few miles away a little more. You can fish, hike, and bird-watch at the lake at a rate of $5.00 a day plus whatever the cost of a Texas fishing license runs. I could see this area being popular with families as dads who love to fish could drop off mom and the kids at the state park and then go angling at the lake.
Adventure on!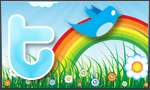 The goal of Traveling Ted is to inspire people to outdoor adventure travel and then provide tips on where and how to go. If you liked this post then sign up for the email newsletter. Notifications are sent out once or twice a month with what is new with Traveling Ted's adventures. There is no spam and email information will not be shared. Other e-follow options include Facebook (click on the like box to the right) or twitter (click on the pretty bird on the rainbow above).