How to showcase Wat Pho
I took so many pictures at Wat Pho that I had to figure out a way to divide them into multiple posts without repeating myself. Looking at my pictures, they consisted of golden buddhas inside one of the many temples or pictures of the beautiful spires or temples from outside. It seemed logical to basically divide them by Buddhas and spires. Spoiler alert: there will be a future photo essay featuring spires and temples from Wat Pho.
Bangkok temples
Bangkok is well known for its beautiful Buddhist temples or Wats. Amazingly, there are over 400 temples in Bangkok alone. Perhaps the most outstanding, and the top tourist attraction, is Wat Pho. Wat Pho is also next to the Grand Palace and across the Chao Phraya River from the incredible Wat Arun, so it is convenient to do an all day escape along the Chao Phraya and visit three outstanding tourist stops along with a boat ride down the river.
1,000 Buddha images at Wat Pho
Golden figurines greet you as soon as you enter the complex. Outside there are hallways lined with smaller golden Buddhas. The smaller ones are cool because they are all beautiful and somewhat alike, but yet distinctly different from each other.  Then there are several temple buildings that house larger more intricate Buddhas.
Wat Pho is a huge complex, which is great because even when it is packed with tourists, which it usually is, there is room to move. The grounds are 80,000 square meters and feature over 1,000 Buddha images. This means if there are at one time 1,000 tourists in the Wat Pho complex, then each tourist gets one Buddha image to themselves. This photo essay only captured 21 of the 1,000,  which is a measly 2%. I need to return and put forth greater effort.
Wat Pho Reclining Buddha
Speaking of effort, the featured Buddha image is the 160 foot long Reclining Buddha. This statue is so popular that the whole complex is sometimes referred to as the Temple of the Reclining Buddha. If there is one part of the area that is crowded it is the path around this Buddha behemoth. There usually is a line, but people tend to move in an orderly rate stopping for quick photos while filing past.
Wat Pho visiting tips:
Wear shoes that are easy to take off as you have to take off your shoes inside the temples
Visit the Grand Palace first because it closes at 3:30 and Wat Pho closes at 6:30 p.m
Entrance fee is 100 baht and guides can be hired for around 200 baht – No real need for guide though as it is easy to walk around and explore on your own
Do not listen to people telling you it is closed as these are touts that want you to buy their tour services and they will likely take you to gem or clothing stores- Complex is open every day
You can get to Wat Pho from the Chao Phraya River with a ferry across from Wat Arun – You can also get there by bus or taxi – Unfortunately, no subway line services this area
Adventure on!
TT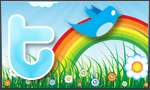 The goal of Traveling Ted is to inspire people to outdoor adventure travel and then provide tips on where and how to go. If you liked this post then enter your email in the box to get email notifications for each new entry. Daily travel photos are excluded from your email in order to not flood you with posts. There is no spam and email information will not be shared. Other e-follow options include Facebook (click on the like box to the right) or twitter (click on the pretty bird on the rainbow above). On the right sidebar is a donate button. If you would like to donate in order to support the site, it would be appreciated. All donations would cover travel expenses and improvements to make the site better.