The first adventure
The first adventure while traveling for many is making the trip from the airport to the hotel or guesthouse. Sometimes you get lucky and can arrange a shuttle with your room, have a local friend that can pick you up, or are returning and know the lay of the land.
Deciding on taxi or public transportation
Many people throw in the towel and take a taxi. This is not a bad idea, but the problem with this is you might get ripped off or if you are on a budget, you can spend a big chunk of change getting to your first night's lodging. You already spent a lot on airfare, so why not save some money and spend it instead on beer and food.
Even if I have the money and the budget for a cab ride, I enjoy figuring out the public transportation system from the get go. It is a good first adventure in a country and builds travel confidence and gets me in the travel mindset. Others might prefer to ease into a destination and save the stress of figuring out the city for the next day after a tiring flight, but to each their own.
This is not to say I do the public transportation route on every trip in every city. When I arrived in Guyana, I was set on taking a shared van from the airport into Georgetown, but it was an all night flight, and I was exhausted. I was looking for the shared van station when a cab driver approached and asked if I needed a ride. I changed my mind and settled for the $25.00 usd cost, which is the rate for all cab rides from the city to the airport. If you do decide to take a taxi, do not worry as it does not make you any lesser of a traveler.
Foreign city airport arrival tips for five cities
Bangkok, Thailand
When I flew into Dong Mueng Airport from Singapore, I could have paid 300-400 baht for the cab ride. Instead, I took a train into the city for 10 baht (about 30 cents). This took me to Hua Lamphong train station where I walked to my hotel. There is also an MRT stop here where you can take a subway and access the BTS Skytrain for connections throughout Bangkok.
The pros: I saved around $10.00. Another perk was avoidance of Bangkok traffic.
The cons: I had to wait an hour for the next train. It took another hour to get to Hua Lamphong and then a 20 minute walk to the hotel. If you are in a hurry, then a cab is always the way to go.
Kualu Lumpur, Malaysia
I read in Lonely Planet that bus service was available at the airport. I asked around and found a ride into the city for 20 ringgit (about 6-7 usd). The bus driver asked where I was staying. I was then lead to a van that transferred me to within a couple of blocks of my guesthouse for no extra charge.
The pros: I am not sure what the taxi cost is to the airport, but I am sure it is considerable as it is quite a long drive. I would guess between $20-30 usd. Was delivered within blocks of my guesthouse.
The cons: Had to wait on the bus for about 30 minutes before it left. It was not a direct route to my guesthouse.
Istanbul, Turkey
I was staying in the Sultanahmet neighborhood in Istanbul. The directions on Mahvi Guesthouse directed me there via the subway. I walked to the subway and found a ticket dispenser and paid a few dollars to get a subway pass, and I was on my way.
The pros: I am not sure what the savings are because I did not pay for a taxi, but I am guessing I saved about $15.00 usd, perhaps more.
The cons: Not easy to figure out how to pay for a ticket, but after trial and error, a token dropped and it was simple after that. It always takes longer via public transportation. Dropped me off in the Sultanahmet area, and I had to walk about 10 minutes to the guesthouse. I got lost, and it took me over an hour.
Singapore
Singapore has one of the most efficient public transportation systems around. Places like Bangkok and Malaysia do not have subway stops at the airport, but there is one for Changi Airport in Singapore. There are also buses that will save you money as well.
Pros: Saves money, and the time difference is not that much as the trains are fast and frequent.
Cons: Will not get you directly to your hotel/guesthouse
Chicago
Here is a bonus tip from my hometown. The Blue line serves O'Hare and the Orange line serves Midway. At O'Hare go downstairs at Terminal one and look for the train icon. One way tickets cost under $3.00 compared to a $20-$30.00 taxi ride, perhaps more if traffic is bad.
More arrival tips
Find a friend on the plane and share a taxi. One time coming into Bangkok I met a dude leaving immigration and we shared a 400 baht taxi.
If you do take a taxi, insist on a metered one as taxis will usually charge a flat rate that is far in excess of what a metered taxi would cost. When arriving in Cebu City in the Philippines, I could not find a metered taxi, so I just walked out of the airport and ignored the touts. A few blocks from the airport, I hailed a cab who took me at a metered rate.
Lonely Planet guides are great at giving advice on how to get into the city from the airport.
Research, research, research – Each cities airport and transportation system is different, so take some time and read Lonely Planet, Trip Advisor, and search Bing or Yahoo for tips.
What tips do you have for entering a city? Any interesting story from arrival to a new destination? Please feel free to share in the comment section.
TT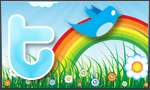 The goal of Traveling Ted is to inspire people to outdoor adventure travel and then provide tips on where and how to go. If you liked this post then enter your email in the box to get email notifications for each new entry. Daily travel photos are excluded from your email in order to not flood you with posts. There is no spam and email information will not be shared. Other e-follow options include Facebook (click on the like box to the right) or twitter (click on the pretty bird on the rainbow above).
On the right sidebar is a donate button. If you would like to donate in order to support the site, it would be appreciated. All donations would cover travel expenses and improvements to make the site better.