Flying to Bangkok with Turkish Airlines, I had an 8 hour layover sandwiched between two 10 plus hour flights in Istanbul Turkey. It is difficult to do much in 8 hours, so I hung out at the airport for 8 hours. It was quite a tedious experience.
Related: Adventure travel quickie in Chicago
Grand times at Istanbul Turkey Atatürk Airport
Highlights included perusing the bookstore, going to Starbuck's, walking aimlessly from one end of the airport to the other. I took a 20 minute nap at one point, read the paper for awhile, and got online at Starbuck's and sent a tweet. I had such a good time at the bookstore, I returned to kill a few more minutes.
20 hour layover in Istanbul Turkey on way home
On the way back home, I had a 20 hour layover in Istanbul. There was no way in hell I was going to spend another minute at the Istanbul Airport, let alone almost a full day. I did a little bit of research and discovered a temporary Visa would cost $20.00. It was tempting to hang out at the bookstore again, but I got my Visa and rolled out.
Mavi Guesthouse
I also did research for a place to stay. I was coming in late in the afternoon, and flying out the next day in the early afternoon.  My plan was to find my way into the city, stay at a hostel and get a good night's sleep, wake up early and explore the city for three hours, and then return to the airport.
My research pointed me to Mavi Guesthouse. It was reasonably priced and centrally located in the Sultanahmet or the Old City Neighborhood. The website also gave great directions on getting from the airport to the location.
Arrival in Sultanahmet Neighborhood and Mavi Guesthouse
As soon as I got off at the stop, I was greeted by the Hagia Sophia on one side, and the Blue Mosque on the other both brilliantly lit up. I knew I made the right choice by coming here. It sure beat the airport bookstore. I was also greeted with cool crisp blast of weather, which was as refreshing on my body as the two mosques were to my eyes after three weeks in hot and humid Southeast Asia.
I admit I  struggled a little bit with getting on the subway and with finding the guesthouse once I arrived in Sultanahmet.  They myriad of confusing angled streets were not easy to navigate, but  I eventually stumbled upon the Mavi Guesthouse. It is never easy coming to a new country and figuring out public transportation into town.
Mavi Guesthouse rocked
The guesthouse was awesome. There was a painter from Iraq staying at the hostel, along with a couple of people from Poland, and a few other travelers from other countries. We sat around for a couple hours talking about our travels before I retreated to bed.
Best of all, they had a very comfortable bed. I slept in a bunk room and had the bottom bunk. The bed was very comfortable and the sleeping space was very roomy. Even with the lights on in the room I could crawl against the wall and get enough darkness from the top bunk to fall asleep pretty quickly. Another great thing about the layover is the good night's sleep I got at Mavi lessened the jet lag issue when I returned home.
I woke up the next morning completely refreshed and marched out of the guesthouse. My first stop was the Bosphorus Straits. Having a history background, I have read many a book and listened to many a professor lecture about the geographic importance of the Bosphorus Straits. I spent an hour on a beautiful crisp morning walking up and down the walkway that followed the straits.
Istanbul Turkey is a cross roads between East and West
It was cool to stand in Europe and look across to Asia. Istanbul is an interesting blend of Europe and Asia. It was also a good place to begin to acclimate back to the United States after spending three weeks in Asia. Turkey was also a middle ground weather wise. It was 90 degrees in Asia and below freezing in Chicago, so the 45 degree temps in Istanbul was refreshing after the Asian swelter, yet considerably warmer than what I was coming home to.
Time to explore Istanbul Turkey and the Sultanahmet Neighborhood
The Mavi Guesthouse was a ten minute walk to the straits and just around the corner from the Hagia Sofia, Blue Mosque, and the Topkapi Palace. I chose well with this guesthouse.
After the walk along the historic Bosphorus, I then visited the Blue Mosque, the Hagia Sofia, and the Topkapi Palace. I could not believe how beautiful these buildings were. It was December and quite cold, so definitely not peak tourist season. There were other tourists around, but it was not crowded at all and some places I had to myself.
Return for more airport fun
I then retraced my steps from the day before back to the airport and even had time to browse through the bookstore before catching my flight. Leaving the airport in order to explore Istanbul even for a short time was a great decision. Coming home is always a bummer, but having an Istanbul adventure to look forward to made the return flight much more palpable.
For those looking for a tour instead of braving the city yourself, check out Tour Istanbul, which specializes in short tours for people on layovers. Free tours are led by English speakers and are offered three times each day.
Adventure on!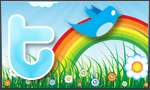 The goal of this site is to inspire people to outdoor adventure travel and then provide tips. If you liked this post then sign up for the email newsletter. Notifications go out once or twice a month with what is new with Traveling Ted's adventures. Your email will not be share and you will receive no spam. Other e-follow options include Facebook (click on the like box to the right) or twitter (click on the pretty bird on the rainbow above).