Thailand blends idyllic beaches and bustling towns with lush countryside and glimmering temples. Tourists flock to the islands that are scattered in the Andaman Sea and the Gulf of Thailand, but the capital is often ignored and treated as merely a stop-off point. If you're taking an Emirates flight to Bangkok to go island hopping, consider spending a few days in the city before you move on.
Bangkok is an acquired taste, but if you love culture and food, you should certainly give it a chance. It's hectic and fast-paced but it's a place where real life happens. Watch in awe as entire families balance on one motor scooter, stop to enjoy a takeaway of freshly sliced fruit from a cycling vendor, enjoy the aromatic fried noodles laced with chilli from a market stall and then enter a plush, high-rise restaurant to sip cocktails. The hot weather and pollution make this a stifling city at times, but there's so much life here that it has to be experienced to be believed.
Whether you enjoy culture, art, cuisine or shopping, there are plenty of attractions here to tempt you.
1 Visit a floating market
Spend a leisurely afternoon exploring the unique floating market in the Taling Chan district on the banks of the Chao Praya River. The authentic experience allows you to see how trading in the area has taken place for generations, using the rivers and canals to transport and sell goods. Wander around and buy some fresh fruit and vegetables, drink from a freshly cut coconut and sample the wide range of street food from the floating docks that serve as dining rooms. The floating kitchens are tethered to the docks, just an arm's reach away as you sit on your mats on the floor and devour dish after dish of delicious, fragrant food. Just remember to pace yourself, because you're sure to want to try some of everything!
You can catch an air-conditioned bus, take an organized tour or hire a longtail to take you to the market, and if you enjoy it there are a number of other floating markets just outside Bangkok to explore.
2 Escape Hunt
Escape Hunt will lure you back in time some 100 years to old Siam. This themed adventure involves you playing the part of a famous London detective where, as part of a small group or couple, you have to use your skills to solve the greatest murder mystery of your life. Work as part of a team to discover clues and solve puzzles. This may not be your average tourist attraction, but it's an adventure worth experiencing. The aim of the game is to escape from your room and you have an hour to do so with the support of your in-room Games Master. Prices start from 495 THB plus VAT per person.
3 Wat Arun (Temple of Dawn)
Wat Arun is known as being one of the most beautiful temples in Bangkok. Standing proudly over the water, the impressive monument has a tall spire decorated with pieces of colored porcelain that sparkle in the sun.
If you intend to go inside, arrive as early as possible to avoid the crowds. You can climb some of the steps in the central prang (tower) for views over the river, and take a look around the ordination hall to see the golden Buddha and the murals that decorate the walls.
It's particularly pretty at night when it's lit up, and the best way to take in the view is from one of the restaurants on the opposite side of the river where you can watch as the sun goes down.
4 King Rama IX Park
Bangkok can be oppressive at times. If you need to escape, the Rama IX Park is the ideal place to unwind. Set in over 200 acres, you can explore the themed gardens, stroll around the lake and visit the gallery that houses a celebration of the life of the King. As well as a botanic garden featuring plants that are native to Thailand, there are also Chinese, French, Italian, Japanese, American and English gardens that you can explore by taking one of the many walking trails. Sit under a gazebo and enjoy an ice-cream then work it off by hiring a pedal boat. It's a relaxing way to spend a few hours, especially if you've only just landed and want a calm activity to ease you over the jet lag.
5 Museum of Contemporary Art Bangkok
Art lovers will enjoy a visit to the Museum of Contemporary Art in Bangkok (MOCA). Housed in an impressive building, the museum contains hundreds of paintings and sculptures that explore challenging themes such as religion and corruption. The purpose built gallery is flooded with natural light to show the local art at its best. It's an ideal attraction to add to your itinerary in between heavier sightseeing trips, as the air-conditioned venue will only take you a couple of hours to explore.
Bangkok city break
If you enjoy food, culture and art, Bangkok could be the lively destination you've been searching for. Combine it with a beach trip for the best of both worlds.
TT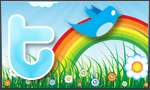 The goal of Traveling Ted is to inspire people to outdoor adventure travel and then provide tips on where and how to go. If you liked this post then enter your email in the box to get email notifications for each new entry. Daily travel photos are excluded from your email in order to not flood you with posts. There is no spam and email information will not be shared. Other e-follow options include Facebook (click on the like box to the right) or twitter (click on the pretty bird on the rainbow above).
On the right sidebar is a donate button. If you would like to donate in order to support the site, it would be appreciated. All donations would cover travel expenses and improvements to make the site better.