If you've traveled for a few dozen years and several times that many countries, it's easy to fall into an attitude of, "been there, done that." But, like a bowl of half-eaten peanuts mixed with hulls, there's always one left in there somewhere, if only you look hard enough.
The problem is that unless you're seriously trying to see every country, then it's just too easy to blow off. That would be a mistake. For me that country is Uzbekistan.
Uzbekistan is most closely associated historically with the old Silk Road to Asia, starting with the Persians and Alexander the Great and the Bactrian province in Transoxiana, through the Sogdians and the Tocharians, the province of Khorezm, the Arabs, and finally the Turks. Marco Polo famously came through here, and so did Ibn Battutah. There have also been philosophers, mathematicians and astronomers of world renown.
Central Asia has been defined by its great centers of civilization as much as for the trials of getting here. But for the modern traveler, much of the groundwork has already been done. You can pretty much just show up. In fact, the hardest part off your trip may be getting the visa. Those Uzbek guys in Washington and New York aren't in any hurry. You might want to find a reasonably-priced flight first, though.
Flights can be pricey, though from the West Coast of the US, you can go either east or west. It's the same distance. You'll probably be hubbing out of Istanbul or Seoul, South Korea, or maybe Frankfurt, like me. Or if you're already in Siberia or west China, then that's another route. For Europeans, this is like their Alaska. They show up in caravans and rallies and long-distance motorcycles with extra tanks attached.
Once here, though, it's a breeze. Basically there are three major tourist sites—Samarkand, Bukhara, and Khiva—so with Tashkent the capital, you'll probably only be visiting four places in a casual trip. Tashkent is pretty boring and splayed out wide in typical Soviet fashion, so best bet for budget travel is to book a hostel around Chorsu Bazaar. They're cheap and convenient. Tashkent DOES have a metro, and a train station. Buses are pretty disorganized. Flights are cheap; book in advance on Cheapo Air. Tashkent almost reminds me of Pyongyang, North Korea. Soak up the ambiance.
Of the three historical sites, Samarkand is the closest, and spiffiest. I was there for the Sharq Taronalari music festival, which was great, but it's pretty nice any time. Just find a wedding party to crash. I'm only half-joking. The main historical sites center on Timur (Tamerlane) and his tribe, and the historical site of Afrosiab, so that's all pretty close and walkable from the old town's main Registan monument. The tourist corridor veers downhill off to one side and passes by a huge local market, which is imminently worth a visit. Got saffron?
Samarkand is approximately half-way to Bukhara, but you're going back in time a bit with the transition. The area surrounding Bukhara's main monuments is a true 'old town' in the traditional sense, not merely a generic designation as in Samarkand. Imagine a combination of Taos Pueblo, NM and the old medina in Tunis, Tunisia, or something
in between. You could get lost in there. It's all even more compact than Samarkand, though, so easy to walk from one site to the next.
To get to Khiva, though, you'll have to cross a desert. You can do that by train from Tashkent or Samarkand, or by shared taxi from Bukhara, if you like negotiating with taxistas. It's worth it, though, and once again you go one step funkier. Here you're basically lodging in the ruins, and the surrounding city is really pretty much secondary to the historical site itself. You're almost half-way to Iran by now, too, so the people are a bit different, not the fun-loving Tajiks of Samarkand or Bukhara, though still nice enough.
You could see all the major sites in a fast week if pressed for time, or two weeks if you want to be thorough yet efficient. Or you can spend a month like me, giving you plenty of time to fall in and out of love with the place a few times in the process. That way it's almost like real life. The best way, though, would be to see all the 'stans, starting from Kazakhstan in the north all the way down to Tajikistan, or Afghanistan if you've got the cojones. That's what I plan to do next year. C U there?
Thanks to the guest post from travel writer Hardie Karges author of many travel hostel guides (which you can purchase from Amazon on my right side bar and Hypertravel).
You can follow him on his blog
TT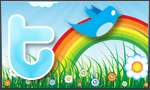 The goal of Traveling Ted is to inspire people to outdoor adventure travel and then provide tips on where and how to go. If you liked this post then enter your email in the box to get email notifications for each new entry. Daily travel photos are excluded from your email in order to not flood you with posts. There is no spam and email information will not be shared. Other e-follow options include Facebook (click on the like box to the right) or twitter (click on the pretty bird on the rainbow above).
On the right sidebar is a donate button. If you would like to donate in order to support the site, it would be appreciated. All donations would cover travel expenses and improvements to make the site better.