Adventure travel does not always smell sweet. Hiking, canoeing, camping for multiple days in the wilderness is sometimes not pretty. After days of mosquito dope, suntan lotion, smoke from the fire, sweat, dirt, and who knows what else, a coat of grime begins to develop over the body.
We are always sad to end the camping trip, but one of the pleasures of coming out of the wilderness is a hot shower and a beer. This article is not about beer though although a beer and a shower do go well together.
The first shower out of the wilderness can at times be elusive. If you have booked a hotel, cabin, or a room with an outfitter, you can usually clean up there. Newer campgrounds also tend to have showers although sometimes they are not hot.
There are times when you come out of the bush and right into your car and do not pass go and head straight for home. I have done this several times and fortunately I was by myself. I only had to endure my own smell for another nine hours of driving until I got home and was able to use my own facilities.
A couple of weeks ago in Cleveland, I was faced with a similar dilemma. I decided I wanted to go running in the beautiful Cleveland Metro Parks one last time on my way out of town. I parked my car at Tinker's Gorge Scenic Overlook and ran 6 miles. I am training for the Chicago Marathon, so I need to log every mile I can in between my busy trip schedule.
If you road trip around the United States you are familiar with Pilot Travel Centers. I use them frequently because their gas prices are low, they have clean bathrooms, and they offer coffee, other drinks, and snacks. Many times I have been there, and I heard them call out for showers. They offer showers for sale, mainly for truckers, but anyone can purchase them.
For one reason or another, I never took the plunge.  This time though I wanted to clean up and not itch and be sweaty for my 6 hour drive home, so I decided to give it a shot.  I tried to google Pilot's website to see if I could find one on my way, but then I figured I would just drive until I came across one.
Sure enough, less than an hour west of Cleveland I found a Pilot Travel Station. It was a smaller store, so I would not have been surprised if they lacked showers.  I asked the cashier, and she replied in the affirmative and $12.00 later I had a receipt with a code. I went over to try the code, but it did not work. I went back to the clerk, and she told me to check out the monitor. It would announce when it was ready. Another clerk went into the shower to clean it up with a mop and chemicals.
About ten minutes later I had a shower, and I was really impressed with how clean the room was. Besides a shower, I had access to my own private bathroom with a mirror and even a hair dryer. They also had a towel and a wash cloth for me, so I did not need to bring my own towel.
I turned on the shower and was once again impressed with the water temperature and pressure. As far as I know there was no time limit.  I was done in about 15 minutes and dried off, and I was on my way back home to Chicago sans itch and smell. Another perk of the experience is I was as wide awake for a road trip as I can remember. This was from the combination of the invigorating run and then the shower.
This is no sponsored post, I have not been contacted by Pilot in any shape or form, and I paid my own $12.00, so I can tell you in all truthfulness that I was really impressed with this roadside service from Pilot and plan to use it again.
TT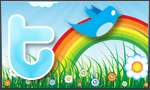 The goal of Traveling Ted is to inspire people to outdoor adventure travel and then provide tips on where and how to go. If you liked this post then enter your email in the box to get email notifications for each new entry. Daily travel photos are excluded from your email in order to not flood you with posts. There is no spam and email information will not be shared. Other e-follow options include Facebook (click on the like box to the right) or twitter (click on the pretty bird on the rainbow above).
On the right sidebar is a donate button. If you would like to donate in order to support the site, it would be appreciated. All donations would cover travel expenses and improvements to make the site better.