A couple of weeks ago I made my first trip to Toronto for the TBEX Travel Blogger Conference, and to my surprise found the Toronto liquor store hours less than convenient. I adapted, persevered, and overcame.

Canada a blue state but liquor laws resemble a red one
Some refer to Canada jokingly as a blue state due to the fact it is close geographically to the United States, small in population despite its epic size, similar in culture to the U.S., and also for their liberal tendencies. This is why I was shocked when I found that you could not buy beer or liquor after 9:45 p.m. on a Saturday.
Their rules resembled a red state like Tennessee or Indiana. Speaking of red, the name of the governing body of alcohol in Ontario is the Liquor Control Board. It sounds downright Communist.
Flipkey RWTBEX house
I was staying at a Flipkey house with several other bloggers. We mostly arrived on Friday and thanks to Lola were well supplied for Friday night. Lola also provided a makeshift cardboard bar that was constructed. In fact, I would say we over served ourselves, and this fact caused me to miss the TBEX conference entirely on Saturday.
I did rebound in order to make it to the Expedia party later that night, but this ended at 10 p.m., so we needed a new venue to kick our heels. The obvious answer was our bar and home we named the RWTBEX house (real world TBEX).
Toronto liquor store hours
To our consternation, and my disbelief, Toronto liquor stores closed at 9:45 on Saturday night. I did a double take when I heard the news and said "Watcha you talking about Captain." I could not believe a liberal Canadian city had stricter rules than many states in the United States. I was out of beer, but fortunately, GQTrippin had some good black rum and coke in the fridge, so I was able to make it through the night without withdrawal symptoms.
There was one more day of TBEX left and a predicament followed: the kind that that tries the souls of man.  I knew if the Toronto beers store hours closed early on Saturday, they certainly would close even earlier on Sunday. I got online and found they closed at 5 p.m. The problem was I had appointments with some speed dating partners all the way to 4:45. There was no way I could speed date until that time and then speed buy beer for Sunday night.
All day long I struggled with this dilemma. How could I be in two places at once? I had two speed dating appointments right away at 2 p.m. and then two at the end. I came up with a plan. I would go to my two early appointments and then try and hit my other appointments early, then bail and get beer.  Not only did I want to make sure we had enough to have fun, but I felt I needed to repay GQ for consuming half a bottle of their booze (not to mention a few beers).
As soon as my two appointments ended I turned into a vulture and hovered around my later appointments. The Clothing Arts were free and I began to talk to Adam. I asked since he was free if it was okay to do the presentation now. He gladly agreed and it was now 2:30 p.m., and I had one appointment left.
My last appointment was with Israel. Unfortunately, they were a popular stop. I waited for almost an hour, but there was someone always there. A tough decision was imminent. I was sure Israel would invite me to fly to their country, and I would be the biggest travel hit in the country since Jesus. This was going to be my chance at fame.
Time to beat Sunday Toronto liquor store hours
The first coming of Traveling Ted to the promise land was not to be. I made the tough decision and bailed on my last appointment. Sorry and shalom Israel, but I needed to provide holy beer and wine so the RWTBEX peeps could inherit the earth, or at least have something to drink.
I pulled into the house and headed over to the LCBO.  I came back to the house carrying my box of goodies and collapsed. I then of course had a couple of beers while waiting for the rest of the crew to come back from the conference. What transpired was an afternoon of beer plane, a new fabulous drinking game, and many more fun times fueled by my beer adventure in Toronto.
Some may wonder the point behind this post. The one seminar I did attend the speaker said that we (meaning bloggers) provide value. That piece of advice really resonated with me. If I can save one other drinker from being disappointed at a closed Toronto liquor store and help them plan ahead, then I have done my job.
If you are coming to Toronto from the U.S., do not assume the alcohol sales will continue all night. If you do you will be out of luck after 9:45 and 5 p.m. on Sunday. See the photo above for LCBO beer hours in Toronto near our house. Ours vary at LCBO stores, but not by much. Some stay open until 10 p.m. and 6 p.m.  Click here for a store locator to check the hours at your local store. Whatever the hours of the store closest to you, make sure you have your act together if you want to party like the RWTBEXers in Toronto.
For a $9.00 extra charge you can also have you beer and alcohol delivered to your door thanks to dial a bottle. Their services are only open at the same time as the LCBO, but having the option of calling ahead might make it more convenient for you if you are strapped for time like I was. Thanks Jessica for the tip in the comment section.
TT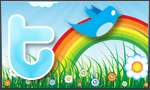 The goal of Traveling Ted is to inspire people to outdoor adventure travel and then provide tips on where and how to go. If you liked this post then enter your email in the box to get email notifications for each new entry. Daily travel photos are excluded from your email in order to not flood you with posts. There is no spam and email information will not be shared. Other e-follow options include Facebook (click on the like box to the right) or twitter (click on the pretty bird on the rainbow above).
On the right sidebar is a donate button. If you would like to donate in order to support the site, it would be appreciated. All donations would cover travel expenses and improvements to make the site better.