Welcome to magnificent mystical Nepal. So said the sign as we arrived in Kathmandu to begin a 3 week long journey working in an orphanage and trekking to Everest Base Camp.  We were full of anticipation and wonder, hoping that Nepal would prove to live up to this promise.
Combining my love of outdoor adventure travel and the desire to give back through community service led me to Trekking for Kids (TFK), which organizes purpose-driven treks for socially-conscious hikers in some of the world's most remote and iconic locations. A Trekking for Kids expedition is like no other because it provides Trekkers with a truly unique opportunity to combine their thirst for adventure and the outdoors with their desire to help those less fortunate. TFK focuses on the orphans who live in the shadows of the world's most coveted adventure destinations and Nepal seemed like the perfect place to marry both desires.
We began our journey at the Orphan Children"s Resource Center (OCRC) in Kathmandu and spent time getting to know the children, playing games, and improving the orphanage's facilities.
We spent 3 days working and playing with the kids and anticipating the trek that lay ahead. The children were so giving and open and it made us feel grateful that we could give back to them. We left them buoyed by their spirits and excited to return to see them after we got back from Base Camp in two weeks.
Our group of 22 was quite nervous the morning we waited to board our flight to Lukla airport. It is known as one of the world's most dangerous, as the landing is uphill into the side of a mountain at 9,000 ft. Luckily it was a spectacularly clear day and we landed without incident full of adrenaline and excitement and ready to go.   As we exited the plane, we were greeted by our 6 Sherpa guides, a hearty Namaste and a ceremonial silk scarf.  We were now in the Khumbu region – a world away from the hustle of Kathmandu – no cars, and the only way to get up the mountain is by foot, horse or yak.
We started off and quickly and settled into what would become our routine for the next 9 days – trek for miles, stare in wonder at the sheer beauty all around us – waterfalls, villages, stone steps, 150 foot suspension bridges, the villages and local people, yaks, breathtaking mountains – we would climb for hours and finish each day exhausted but still feel giddy about our surroundings.
The juxtaposition of sights and sounds was fascinating – the trail is definitely not the "road less travelled" as this is prime time for trekkers. It's not all pristine – there is poverty, yak dung, human waste, porters with 100 lbs of supplies on their backs, but all with the backdrop of the mountains and the villagers' pride in their surroundings.
As we continued on our journey into the altitude, the views got more spectacular, the teahouses more Spartan and our first view of Everest came into focus in all it's glory.  On the 7th day we made the summit at Khala Pattar (18,500 ft).  It was a truly arduous climb but so worth it, as we were treated to a glorious sunset and alpenglow on Everest – a sight that even overwhelmed our Sherpa guides.
As we descended over the following 3 days, I was able to breathe fully again and reflect on the many challenges. The trek was a huge accomplishment and I was looking forward to revisiting the children at the OCRC knowing that they had motivated me to complete every step. I realized that through Trekking for Kids, I was able to to truly see and experience Magnificent, Mystical Nepal.
For more information about TFK adventures, visit www.trekkingforkids.org and here for the next trek to Everest Base Camp on November 2013.
Bridgit Fried is an alumni trekker with TFK who has reached not only Everest Base Camp but, most recently, the roof of Africa:  Kilimanjaro!
Thanks Bridgit for the cool guest post on Everest and hearing about the wonderful charity work that Trekking for Kids does
TT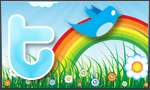 The goal of Traveling Ted is to inspire people to outdoor adventure travel and then provide tips on where and how to go. If you liked this post then enter your email in the box to get email notifications for each new entry. Daily travel photos are excluded from your email in order to not flood you with posts. There is no spam and email information will not be shared. Other e-follow options include Facebook (click on the like box to the right) or twitter (click on the pretty bird on the rainbow above).
On the right sidebar is a donate button. If you would like to donate in order to keep this site going, it would be appreciated. All donations will cover travel expenses and improvements to make the site better. I also may use the funds to buy myself a beer now and then 🙂