I am very excited to announce that thanks to Toyota I have been invited to next week's Stagecoach Music Festival in Palm Springs, California. You can see the awesome list of musicians below. I for one am really excited to see the dude himself, Jeff Bridges.
#spon: Content and/or other value provided by our partner, Toyota.
Besides the great list of country music performers, Toyota will also be revealing the new 2014 4Runner during the festival. As you can see from the photo below, it looks like a great vehicle to explore the great outdoors whether you are hiking, canoeing, or skiing.
#spon: Content and/or other value provided by our partner, Toyota.
The fact that I am going to Palm Springs to see a country music festival and perhaps meet the Dude makes me so ecstatic that I just want to break out in song. The weather forecast itself is enough to bring excitement to this outdoors enthusiast. The weather here has been horrendous with gray skies, torrential downpours, and flooding this spring.
The song I have chosen to play is by the Eagles called "peaceful easy feeling." This song is perfect for the moment because it is how I feel, the Eagles, although not present at Stagecoach, have undoubtedly influenced most of the acts at Stagecoach, and also the line "I want to sleep with you in the desert tonight with a million stars all around," makes me think of the forecast above.
A couple of things about this video,
Traveling Ted will not be performing at Stagecoach, so no worries.
I will not be quitting my day job or blogging job to go on tour
Although the trip is sponsored by Toyota, the company does not endorse the singing or the guitar playing found in the above video
I look forward to bringing the music festival to life with pictures and video from people with actual music talent on this blog, Instagram, and twitter, and Facebook.
Follow me at Stagecoach 2013 as Traveling Ted will abide on hashtags #stagecoach #4Runner2014 #Spon #Letsgoplaces #dontquitdayjob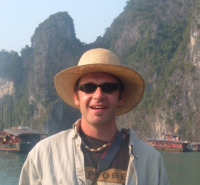 TT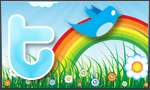 The goal of Traveling Ted TV is to inspire people to outdoor adventure travel and then provide tips on where and how to go. If you liked this post then enter your email in the box to get email notifications for each new entry. Daily travel photos are excluded from your email in order to not flood you with posts. There is no spam and email information will not be shared. Other e-follow options include Facebook (click on the like box to the right) or twitter (click on the pretty bird on the rainbow above).