I had the honor of participating in the 40th running of the American Birkebeiner cross-country ski marathon in Hayward, Wisconsin a couple of weeks ago. I raced in the 54 kilometer classic race. It took me 5 hours and 31 minutes to finish the race with Fischer skis.
I would have finished slightly faster had I not taken a few pictures and video with my GoPro video camera. The GoPro got some great footage of what it is like to be in the race. One thing it did not do is take pictures of me. At the beginning and at the end I grabbed a spectator to do the job.
About ten kilometers into the race I paused and took a few pictures of the beautiful snowy pine forest. While I was doing this, a kind fellow skier came by and offered to take a photo of me. Thanks Dave from Colorado for taking a moment out of your race to get a shot of me in the Wisconsin north woods.
Another photo was taken on Lake Hayward where a group of spectators waited for skiers with bottles of jägermeister. Here is another place I could have shaved off a couple of minutes, but I could not pass up a shot with an ape or a gorilla. I am not sure what primate he is trying to be, but I did not ask questions and posed for a picture and took my shot.
The action pictures come from Marathon foto. I usually never buy these type of pictures, but I had to pony up as they had some great in action photos. They have photographers set up at random spots along the course and at the finish. Unfortunately, once I purchased them, I noticed a little white thing by my nose. When I uploaded them I noticed that it was a swinging booger.
The only problem with these random photo ops is you have no time to pretty yourself up. It is too bad that unfortunate body liquid is there or it would be an epic photo. At first I was thinking of calling up the company and asking for my money back. I know it was not their fault, but the tiny pictures that they emailed to me did not show the offending piece of slime. Then I thought, well, at least these pictures capture an accurate description of what it is like to participate in the race. Marathons are not pretty. They take everything out of you including your phlegm. I am proud to display these photos because I felt like hell and looked like it too, but I persevered and finished with a time I was ecstatic about.
I look forward to racing again next year. This time I will be a little wiser when I see the random photographer in the woods and will place a hanky in my fanny pack and clean myself up before they start snapping pictures. On the other hand, maybe I won't – perhaps I will swing my booger proudly to the world as I pass by on the way to another finish because I earned it.
TT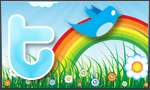 The goal of Traveling Ted TV is to inspire people to outdoor adventure travel and then provide tips on where and how to go. If you liked this post then enter your email in the box to get email notifications for each new entry. Daily travel photos are excluded from your email in order to not flood you with posts. There is no spam and email information will not be shared. Other e-follow options include Facebook (click on the like box to the right) or twitter (click on the pretty bird on the rainbow above).