Quetico Provincial Park in Canada is a place I can find serendipity, or it finds me, at some point during a week fishing and canoeing. In fact, there is usually a moment every day where something happens like a double rainbow with a bald eagle flying through them, swimming in a pool in the middle of a waterfall, waking up in the middle of the night to the call of nature and have the northern lights be your flashlight, seeing a moose, or catching a tasty walleye, bass, or northern pike.
Fly Icarus Fly is hosting another installment of the Travel Photo Roulette with this week's theme being serendipity. Congratulations to Fly Icarus Fly for winning the 52nd installment of the blogger competition relay with his beautiful picture of a very interesting face.
The definition of serendipity is "the occurrence and development of events by chance in a happy or beneficial way." This leaves a lot up to interpretation. For me, and those who love the outdoors, while fishing and canoeing in Quetico Provincial Park serendipity is like the first solution of any geometry problem: it is a given.
When you have clear crystalline blue water so pure you can drink it straight from the lake along with unspoiled fishing in the great northwoods of Ontario, Canada it is hard to go wrong.  The lead picture, and my entry for the competition, comes from the very heart of the park near the northern end of Lake Kawnipi.
This begs the question is it still serendipity if you know the development and occurrence of cool things will happen? I think the first rule of serendipity is you do not question it. You ride the good feeling and enjoy.
I caught a decent sized northern pike and a smallmouth bass in MacVicar Bay. I put them up on the rock for cleaning, and they soon became dinner. Fresh shore lunch in a wilderness setting with hardly anyone around is the definition of serendipity in my dictionary. As many people once said, and a good portion of that many were having fresh fish in the wilderness: "it doesn't get any better than this."
Stay tuned,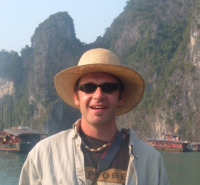 TT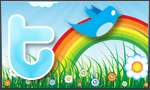 The goal of Traveling Ted TV is to inspire people to outdoor adventure travel and then provide tips on where and how to go. If you liked this post then enter your email in the box to get email notifications for each new entry. Daily travel photos are excluded from your email in order to not flood you with posts. There is no spam and email information will not be shared. Other e-follow options include Facebook (click on the like box to the right) or twitter (click on the pretty bird on the rainbow above).
[subscribe2]