A few short weeks ago, I shared five adventure travel activities that I am not really into. It is not that I hated those activities, and if I ever were forced to partake, I am sure I would enjoy and have a good time. Traveling Ted is no Debby Downer.
I do prefer my core activities of hiking, canoeing, and skiing. Those three activities keep me busy year round. I feel if I go off and try every new adventure activity that comes down the block, I would be neglecting what I truly enjoy.
There are a few outdoor adventure sports that do intrigue me that I have never tried. Given the opportunity, I would love to try them, and one day I am sure I will.
4. Fly fishing
I do enjoy fishing, especially when I am at a place where the fishing is awesome like Quetico Provincial Park in Canada. I also do a yearly walleye trip to Wisconsin. Fishing is a very soothing activity.
Fly fishing is a genre of fishing, which I have never tried, but looks amazing. The book and movie A River Runs Through it really makes the activity look appealing. I was recently kayaking the Brule River in Wisconsin and came across a couple of fly fisherman working the river for trout. They seem so in tune with the wilderness and the outdoors.
3. Surfing
I do enjoy skiing, and surfing seems like a water type of skiing. I almost tried it while in Costa Rica last year, and I did some boogie boarding in Trinidad & Tobago earlier in the year, which really whetted my appetite for some gnarly waves.
2. Scuba Diving
I enjoy exploring the wilderness and seeing wildlife while I am hiking and canoeing. The underwater world is a whole new frontier, which I have yet to submerge myself into. I have done some snorkeling and loved it, but scuba is basically snorkeling on steroids without sacrificing a trip to the Hall of Fame.
1. Whitewater kayaking
I have done some whitewater rafting, and I enjoyed it. A week ago I had a great time doing some class II whitewater on the Brule River in Wisconsin. I would like to learn more about this sport and do some more challenging water.
In my post about adventure travel activities I did not really care for, I eschewed the more adrenaline junkie options. This is one fast paced outdoor activity that I would like to try and is the exception.
Before I try more righteous rapids, I would like to get more training. It can be a dangerous activity if you tip, so learning the Eskimo roll would be essential for more hardcore rapids.
What are some adventure travel activities that are on your bucket list? Please chime in below and comment.
Stay tuned,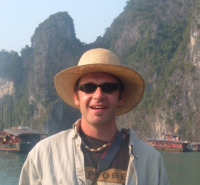 TT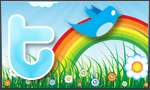 The goal of Traveling Ted TV is to inspire people to outdoor adventure travel and then provide tips on where and how to go. If you liked this post then enter your email in the box to get email notifications for each new entry. Daily travel photos are excluded from your email in order to not flood you with posts. There is no spam and email information will not be shared. Other e-follow options include Facebook (click on the like box to the right) or twitter (click on the pretty bird on the rainbow above).
[subscribe2]