Sometimes misadventures can be the best or at least interesting adventures.
I had noticed a lot of online chatter regarding the Perseid Meteor Showers and heard they were supposedly ripe to peak this weekend. This same weekend was also supposed to be one of the most beautiful and pleasant of the summer with temperatures in the low 80s.
A wild hair begin to spring, and I decided the best way to see the showers was to go camping in Wisconsin. I selected the New Glarus Woods State Park since it was a place I had never been to, and it was relatively close just over the border.
I got there somewhat late in the afternoon, but I did not think I would have a problem getting a camp spot since this area is a little out of the way from the tourist crowds. Turned out I was wrong. When I asked the ranger for a camp spot, he said "sorry folks, campsites are booked." I felt like Clark Griswold.
He said he would call Yellowstone Lake, Wisconsin (not to be confused with the National Park in Wyoming) to see if they had a spot. They had one spot left, and he gave me directions. They were printed on a piece of paper with a myriad of turns. He said they can't guarantee they will hold it, but they will he said.
I motored down the county roads of Wisconsin eclipsing 70 m.p.h over hair pin turns through the corn fields of southeastern Wisconsin. I pulled into Yellowstone Lake State Park and they said "sorry folks, parks closed." They said they just sold the last spot to someone from Alaska.
Alaska? What is some crazy camper doing in southern Wisconsin when they can camp in Alaska. Dejected, I pondered what to do with my wild hair. What happens to an unsatiated wild hair? I shuddered to think.
The rangers said as an afterthought there was a private campground just outside the park. They said it would not be the same experience, but they should have spots open. I pulled into the Yellowstone Lake Chalet Campground (they have 14 likes on Facebook), and it was my worst fears. It had virtually no shade, kids were running around everywhere, and country music was blasting.
Then a silver lining developed. If I was going to look at meteor shower a no shade campground would be ideal. Yellowstone Lake campground and New Glarus Woods are both in the woods. At either spot I would have had to walk out of the camp to see the meteor shower.
Also, I was only planning on being in the campground to eat and sleep as I was going to hike the rest of the afternoon and then wake up and hike some more in the morning. I paid for the site and found a secluded spot in the corner of the campground. I realized later it was secluded because of the stench from the nearby dumpsters. I then headed off to Yellowstone Lake to hike the Wildlife Loop.
I had never heard of this park before in my life, and I was impressed. The lake was beautiful, the trails were nice, and the wildlife was impressive. The wildlife was not as amazing as the Yellowstone in Wyoming, but for Wisconsin it was not bad. I saw bald eagles, egrets, kingfishers, white-tailed deer, Baltimore orioles, sandhill cranes, great blue herons, and wood ducks to name just a few.
Once the hike was over it was back to my campground for a campfire, leinies beer, bratwurst cooked over the fire, and some kick ass meteors. It was not to be though. Around midnight, the clouds came in and turned off the light on the Perseid Meteor Showers.
Despite the failure seeing the showers and the not so good campsite, I had a great time. I woke up the next morning, hiked five miles, and then took a refreshing dip in Yellowstone Lake. I lost a meteor shower, but I found a new park.
For those who do not want to follow in my misadventure footsteps, Wisconsin State Parks does have a reservation system through Reserve America.
Stay tuned,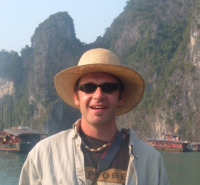 TT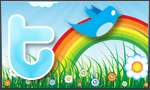 The goal of Traveling Ted is to inspire people to outdoor adventure travel and then provide tips on where and how to go. If you liked this post then enter your email in the box to get email notifications for each new entry. Daily travel photos are excluded from your email in order to not flood you with posts. There is no spam and email information will not be shared. Other e-follow options include Facebook (click on the like box to the right) or twitter (click on the pretty bird on the rainbow above).