Teva sandals have been a staple for me for over twenty-five years. The reason I love them so much is their durability. I can tell you exactly how many Teva sandals I have owned in the twenty plus years of adventure traveling. I have owned five Teva sandals. The reason I can remember the number so well is due to the fact that each Teva I have owned lasted at least five years.
When the Nature Shop sent me a pair of Teva Riva hiking boots, it was the first time I had ever heard that my favorite sandal maker had branched out to other footwear. I was excited to get a pair because I knew I could rely on these hiking boots to last as long, perhaps longer, than the sandals.
My last two pair of hiking boots have not fared very well. I bought a pair of Rockports for a Grand Canyon trip many years ago and the maiden voyage was also the last voyage.
The last two hiking boots I bought were from REI. They were both over $200.00 and neither of them impressed. The first pair developed an inward bump in the toe that could not be undone. This bump rubbed against the top of my feet causing much discomfort.
The next pair I bought ripped a seam on the side. I tried to bring it back to REI, but they informed me it would cost much more for them to fix it than if I outsourced it to a local boot repair shop. I followed their advice and got it fixed for $25.00, but I was a little disappointed this tear happened in the first place as I had not really used the boots all that much in the four years I owned them.
Enter the Teva Rivas. First of all, they are the most beautiful boot I have ever owned with a brilliant golden color. Secondly, they are extremely comfortable once I broke them in.
The only caveat on the comfort level is to make sure to break them in sufficiently before hiking. Secondly, make sure to wear thick socks, especially on the first trip. The lips of the tongue of the boot are hard and will dig into your ankles if not properly protected and broken in.
I usually do not like writing reviews about adventure travel gear until I have used them several times and have a good grasp on their strengths and weaknesses, but I am convinced these shoes will be durable, comfortable, and excellent hiking shoes based on the quality of the sandals. A close inspection of the boot shows the quality. The stitching, the leather, and the sole all appear to be well put together. I do not expect the boot to have any tears like my previous REI boot for many years to come.
My only problem with the shoe is they are too beautiful to become a hardcore hiking boot. I am afraid to take them out and punish them on a rocky, muddy, root filled trail. The shoes are so snazzy that they are as at home in a business casual work environment as they are out on the trail.
Hiking boots though are made to be walked in, so I will force myself to take them out this fall when backpacking season comes into full swing.
Thanks so much to the Nature Shop for setting me up with these boots. Thanks also goes to Teva for sending me a pair of bomber flips, which will be my next reviewed adventure travel footwear item.
TT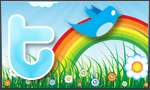 The goal of Traveling Ted is to inspire people to outdoor adventure travel and then provide tips on where and how to go. If you liked this post then enter your email in the box to get email notifications for each new entry. Daily travel photos are excluded from your email in order to not flood you with posts. There is no spam and email information will not be shared. Other e-follow options include Facebook (click on the like box to the right) or twitter (click on the pretty bird on the rainbow above).
On the right sidebar is a donate button. If you would like to donate in order to support the site, it would be appreciated. All donations would cover travel expenses and improvements to make the site better.