During the recent Windy City Tweet Up, it was discovered through a chance conversation between myself and Jetting  Around's Pola, that we have a mutual interest in gypsy jazz. Particularly, the amazingly talented Alfonso Ponticelli from Swing Gitan who plays every Wednesday night at the iconic Green Mill Jazz Club in Chicago.
We met up to see this phenomenal musician and continue the Windy City Tweet Up into the week although we missed are departed friends. We got there early and secured a primo spot right in front of the fabulous band and for the next hour we were given a treat.
I had only seen this group once, and I remarked to the rest of the tweet up how I stumbled upon this fantastic performer one Wednesday night. Pola it turns out is their number one fan and has seen them play numerous times and even interviewed him for her blog. The interview is a great read, and travel lovers, make sure you read what he says about travel at the very end of the interview.
For those unfamiliar with the Green Mill, it is famous for being Al Capone's hang out in the 1930s. Pola showed me his favorite seat as it provided a view towards each entrance, so he could not be ambushed.
The Green Mill opened in 1907 as Pop Morse's Roadhouse, but changed to the Green Mill Gardens in 1910 when new owners installed a giant green windmall on the roof. It became famous for jazz during prohibition featuring performers like Billie Holliday and Helen Morgan.
One of Capone's most feared gunman, "machine gun" Jack McGurn had part ownership in the Green Mill and managed the club. McGurn is famous or infamously known for slitting the throat of comedian Joe E. Lewis who left the Green Mill to ply his trade at other clubs. This interesting account can be read here.
In 1986, the current owner of the Green Mill restored the place to its heyday speakeasy and prohibition atmosphere. As you enter the first thing you notice is the huge beautiful bar as it snakes its way through the building and swings around before the stage. Then the room opens to the stage with some round tables, high tops, and some folding chairs up front.
Back to gypsy jazz and the current Green Mill configuration. No more killers manage the property, instead a nice young man greeted visitors and helped them find a seat. There are no reservations, so it is first come first serve. The manager, instead of slitting our throats or pumping us with lead, told us there would be no flash and no video and welcomed the band on stage.
I abided from the first, but I abstained from the latter. How does one shoot video in a small club with management roving around. I hid it behind my beer. Oh yea, beer cam baby.
Swing Gitan consisted of the amazing Alfonso Ponticelli on guitar. He had a back up guitarist, a stand up bassist, a wonderful violinist, and an equally awesome accordion player round out the performers. He often times has guests pop in, and he said a violinist from France would be joining him later.
Jazz sometimes takes a trained ear to enjoy and you have to be in the mood to want to hear it. The notes and melodies coming from Alfonso's guitar were smooth and easy to listen to. He is all over the neck of the guitar going up and down dexterously and makes virtually impossible series of notes look easy. I enjoy jazz, but I am far from an aficionado; however, I found his guitar style enchanting. It is unpretentious, graceful, playful, and just downright fun to listen to and watch.
Every time I see this guy and this group I cannot believe I am hearing this show for only $6.00. What a steal! Al Capone would have been proud of this robbery. They play three sets until 1 a.m., so if you stay and listen to three sets, you are paying $2.00 per hour for some awesome sounds.
The atmosphere at the Green Mill is warm and cozy and the lighting is dim. It would be the ideal place to bring a date. Whether you are coming to Chicago to visit or live in the city and looking for a new place to hang out, you have to check it out. If you can swing it, come see Alfonso Ponticelli on Wednesday nights. Scroll down to the very bottom for a map and directions. Check out the Green Mill calendar to make sure Swing Gitan is playing or for other acts that may be of interst.
TT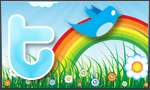 The goal of Traveling Ted is to inspire people to outdoor adventure travel and then provide tips on where and how to go. If you liked this post then enter your email in the box to get email notifications for each new entry. Daily travel photos are excluded from your email in order to not flood you with posts. There is no spam and email information will not be shared. Other e-follow options include Facebook (click on the like box to the right) or twitter (click on the pretty bird on the rainbow above).
On the right sidebar is a donate button. If you would like to donate in order to support the site, it would be appreciated. All donations would cover travel expenses and improvements to make the site better.