Just like you never forget your first girl, you also never forget your first fanny pack. I remember my first pack like it was yesterday. On the way to the Grand Canyon National Park, I stopped at a bike store in Colorado in April of 1996 and bought my first fanny pack. This device served me faithfully for almost fifteen years. Defunct zippers was the cause of death, and I finally had to put my first love down.
After sufficient mourning, with my REI discount, I headed to the Lincoln Park store ready to turn the corner and start again. Life moves on as they say, although the memories and the grief were still strong. Then I found my next new love.
Nomadic Matt suggests packing items that are multi-purpose when traveling. This saves space and saves the shoulders from needless weight. One item at the REI rack in the pack section was an aqua fanny pack from Camelback. Yes, it was a fanny pack, with a mini hydration pack and an extended tube. Now I could carry all my personal items including my keys, wallet, cell phone, and camera and at the same time not die from dehydration.
I finally got a chance to use the new pack. All I can say is I still miss my first fanny pack, but the sting of loss has been alleviated one sip at a time. On a hiking trail in Chaguaramas National Park in Trinidad and Tobago, I put the new pack to use. The hike ended up being twice as long as it should have been due to a debacle, but I did not care because I was hydrated and I had all my stuff conveniently located.
In other fanny pack news:
I have just been alerted of the existence of International Fanny Pack Day. Enter here to win a fully loaded fanny pack with a $100.00 gift certificate. The day is held the second Saturday of March, so I missed publishing this post on the exact day by two days. Click here to like the annual event on Facebook.
My only problem with the initiative is the slogan: "Bring back the pack." Where did it ever go? I know I lost mine due to a defunct zipper, but I do not think the slogan refers to my late fanny pack. Perhaps the slogan is referring to all the fanny pack haters out there.
You know who you are. People who sneer and thumb their nose at fanny packs yet secretly wished they were as cool and carefree as those wearing them. I admit it that fanny packs are not the most visually appealing adornment; however, I am secure in who I am and know the world will not judge me for a convenient strap around my chest. If they do, I do not care.
Travel is about freedom, and stepping out of the unwritten rules of society is one of the appeals of being on the road. Wearing a fanny pack, especially one that doubles as the fountain of life, to me is symbolic of that freedom. I am glad to see there is a movement to recognize the beauty of the fanny pack.
For those who may have forsaken it in the past, embrace international fanny pack day and Bring back the pack!
Stay tuned,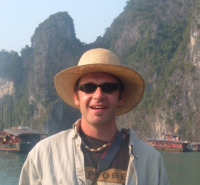 TT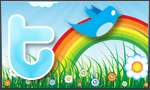 The goal of Traveling Ted TV is to inspire people to outdoor adventure travel and then provide tips on where and how to go. If you liked this post then enter your email in the box to get email notifications for each new entry. Daily travel photos are excluded from your email in order to not flood you with posts. There is no spam and email information will not be shared. Other e-follow options include Facebook (click on the like box to the right) or twitter (click on the pretty bird on the rainbow above).