Spirit Airlines tacks on the charges for adventure. The author recently used this budget airline on a ten day adventure travel trip to Costa Rica. I left for San José, Costa Rica from Chicago O'Hare. My ticket was a bargain at $405 round trip. Cheap holidays are sometimes a necessity when the budget is tight.
Backpack too heavy
I came equipped with a lot of clothes. Plus, I was planning on doing some hardcore camping and hiking, so my backpack was practically bursting at  the seams. It is difficult to pack for an overseas adventure because you need regular items like clothes, books, and personal items as well as adventure items like cameras, tents, and sleeping bags.
When I checked my bag in the cost was $43.00.  Then the ticket lady informed me the backpack was overweight. I could either remove a certain amount of weight and put it in my backpack or pay $23.00. I decided to pay the $23.00 because I did not want to open my bag fearing an explosion of crammed up clothes and adventure items similar to a jack-in-the box.  The fee was now up to $471.00.
OJ and water for $3.00?
I was kind of thirsty as I had carried my backpack on a warm August day on a bus and a Chicago CTA, and then carried my bag through the terminals at O'Hare. I figured I would enjoy and orange juice complements of Spirit, so I got on the plane to find out they charge $3.00 for good ole OJ. It was even $3.00 for a little shot of water.
There were no complimentary snacks. All items were a la carte. Annoyed at all the charges, I opted to starve myself. Midway at Ft. Lauderdale, I drank some free water at the drinking fountain, and bought some fruit.  I arrived starved in Costa Rica, but I went straight to bed with a gnawing in my stomach.
Tent stakes taken away
On the return trip is more of the same with another $43.00 charge to check my bag. My bag was again barely over the weight limit. They said if I could carry on 7 more pounds I could eliminate the $23.00 overweight charge. Tired from the adventure and not really thinking I strapped my tent to my small carry-on backpack.
I made it through security with my tent and backpack, but I had the misfortune of flying the day before the ten-year anniversary of 9/11. A second tier of security was awaited before boarding where they took every item out of our carryons and inspected them. They took my titanium tent stakes and almost took my tent poles. I made a bad choice of taking my tent. I should have grabbed my sleeping bag instead. At REI, I had to pay $20.00 to replace my stakes, so I might as well have just paid the overweight fee. The $405.00 ticket now is up to $534.00. It would be even more if I did not decide to go Spartan and eat and drink nothing.
Know what you are getting into when booking with a budget carrier
As Budget Travel Adventures reported, it is no surprise that Spirit Airlines is one of the carriers objecting to the new rule that airlines must disclose all their fees when travelers book flights. This post is not critical of Spirit as they are a budget airline, so it is no surprise that they need to seek profit in any way they can in order to keep their fares down.  However, it is annoying when your $400 ticket turns to $530. This post is a warning to travelers who book with Spirit, so they know what to expect.
When booking with Spirit you may want to ask yourself a few questions or adjust your behavior. If money is not a huge issue then you may want to pay a little more with a different carrier that does not charge excessive bag fees and gives a complimentary drink or sandwich. I flew with Copa Airlines from Trinidad & Tobago to Panama to Miami and there were no baggage fees, and we received a nice little meal and complimentary beverages.
Be prepared when flying Spirit Airlines
If price is important to you, and you want to save that extra amount and fly with Spirit, then you might need to adjust your behavior before getting on board. Be sure to hydrate yourself and have a full meal before you fly. Also, pack light in order to avoid the overweight fees. If you can, pack all your items into one carryon bag. This will save you about $10.00 per leg.
Adventure on!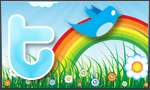 The goal of this site is to inspire people to outdoor adventure travel and then provide tips. If you liked this post then sign up for the email newsletter. Notifications go out once or twice a month with what is new with Traveling Ted's adventures. Your email will not be share and you will receive no spam. Other e-follow options include Facebook (click on the like box to the right) or twitter (click on the pretty bird on the rainbow above).